Most social networks including Facebook tend to show Top Stories by default instead of Most Recent stuff. Moreover, there isn't a way to always see the most recent posts on Facebook since the News Feed eventually returns to its default setting. This can be pretty annoying if you prefer to see the latest updates rather than a most popular post made several hours ago.
Though one can always sort Facebook by most recent, doing so is now a little cumbersome. That's because the Feed Filter Bar (introduced a few months back) to easily switch between Home, Favorites, and Recent has been silently pulled off from the Home tab. This new menu used to appear at the top of News Feed but not anymore. Hence, a lot of Facebook users are asking to bring back the Most Recent button.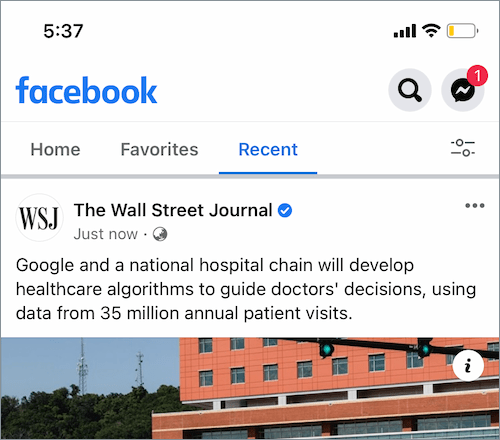 Can I get Facebook News Feed in chronological order?
Thankfully, it is still possible to view your Facebook posts in chronological order. It's just that the company has moved this certain functionality deep down in the Facebook app. Apparently, Facebook wants its users to see algorithmically-ranked stuff first on their News Feed instead of the newest posts, sorted chronologically.
Now let's see how to switch to Most Recent so that you see posts from friends, groups, and Pages in the order they were posted.
How to sort Facebook posts by Most Recent (2021)
Follow the steps below to see Most Recent posts on Facebook 2021 for iPhone and Android.
Make sure you are running the latest version of the Facebook app.
Open Facebook and tap the "Menu" tab at the bottom right corner (on iPhone) or top right (on Android) of the screen.
Scroll down on the Menu screen and tap on "See More".
Select "Recent & Favorites" from the list.
Voila! You can now see the Feed Filter Bar along with the message "You're seeing new posts first."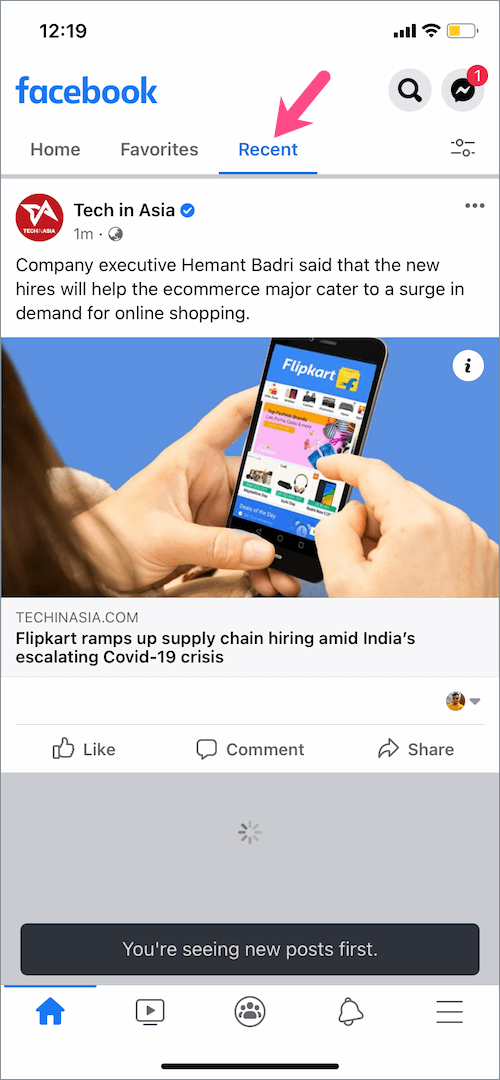 TIP: The 'Recent & Favorites' tab can move up and appear with other essential shortcuts on the Menu page if you often use it.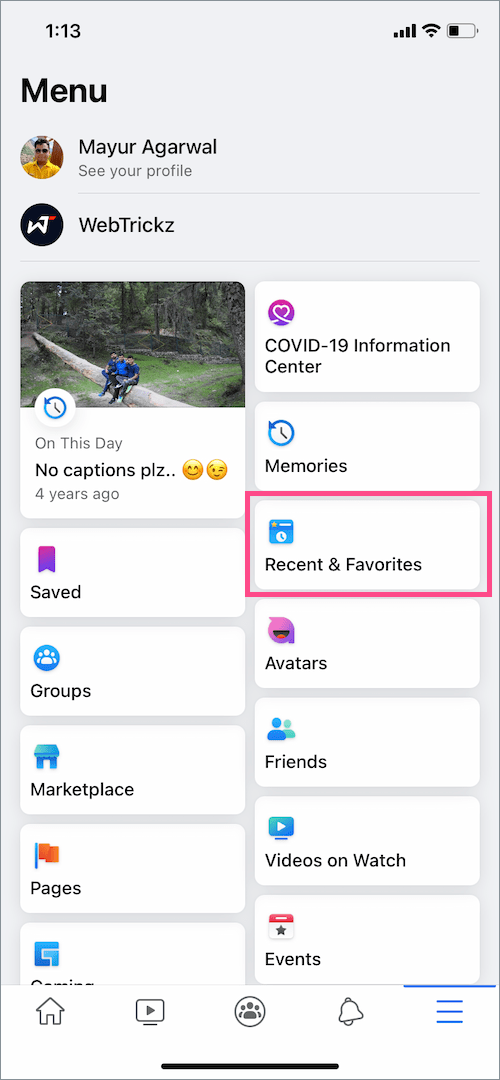 Note that Facebook might automatically switch back to Top Stories or most relevant posts first after a short while. Unfortunately, there is no way to make this change permanent.
How to see Most Recent posts on a Facebook group
Do you want to view posts in the most recent order while navigating through a particular group on the Facebook app?
To sort Facebook group posts by Most Recent,
Go to a certain group using the search option or directly from your News Feed.
On the Facebook Group, scroll down a bit and look for the "New Activity" section.
Tap on "Sort" seen alongside New Activity.
Select the "Recent Posts" option from the popup at the bottom. By default, New Activity is selected that shows you posts with recent comments first on a group.
Now you can view Facebook group posts in chronological order.
ALSO READ: