The public release of iOS 15 and iPadOS 15 is now available to download. If you've updated your iPhone to iOS 15 then you must have noticed the new Focus Mode. Well, Focus in iOS 15 is an advanced implementation of Do Not Disturb that takes DND to another level. That said, you may initially find Focus difficult to use since it's complex and packs a lot of customization options. Moreover, Focus works a lot differently than Do Not Disturb from iOS 14.
What is Share Focus Status in iOS 15?
When you turn on one of the Focus modes in iOS 15, people who message you get to know that you have silenced your notifications. This happens because of Focus Status, an option that allows apps like Messages to notify people when you're on DND.
Here's how it works – When someone tries to send you a message, they will see a message that "XYZ has notifications silenced" at the bottom of the app. Regardless of your Focus status, the person can continue to send the message by tapping the "Notify Anyway" option. Note that your DND status is only visible to the sender if you have turned on 'Share Focus Status' for a particular Focus.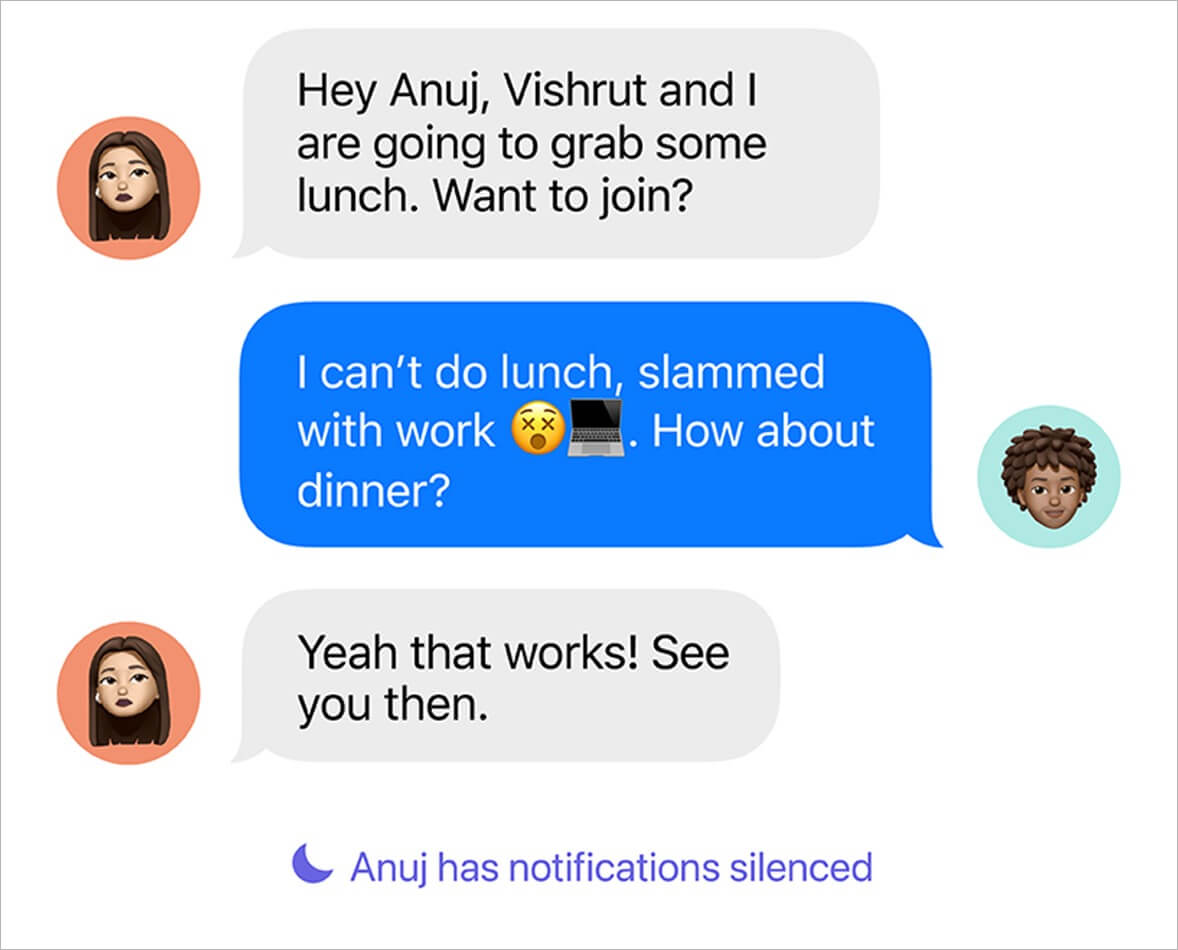 Apparently, the "Share Focus Status" option is enabled by default for any of the existing Focus modes or a new one that you create. Perhaps, there are a lot of users who find this feature or change bothering.
Thankfully, you can stop iOS 15 from telling people when your iPhone is on DND, without having to turn off Do Not Disturb. Let's see how you can turn off your Focus status on iOS 15.
How to turn off Focus Status in iOS 15
To stop sharing your Do Not Disturb or Focus status with your contacts in iOS 15 on iPhone,
Go to Settings > Focus.
Open the Focus mode whose status you want to turn off. You can select a pre-added Focus such as Do Not Disturb, Driving, Sleep, Work, or one added by you.
On the Focus screen, tap on "Focus Status".
Turn off the toggle next to "Share Focus Status".
That's it. Now your iPhone won't notify the people when you have DND on.
Similarly, you can disable Focus status for the rest of the Focus modes if you do not intend to share your Do Not Disturb (DND) status with others.
RELATED: How to enable or disable DND mode in iOS 15 on iPhone
How to turn off Focus status in the Messages app
To disable Focus status for a particular app such as Messages, go to Settings > Messages. Then turn off the toggle button next to "Focus". Now the Messages app on your iPhone won't have the permission to read and show your Focus status.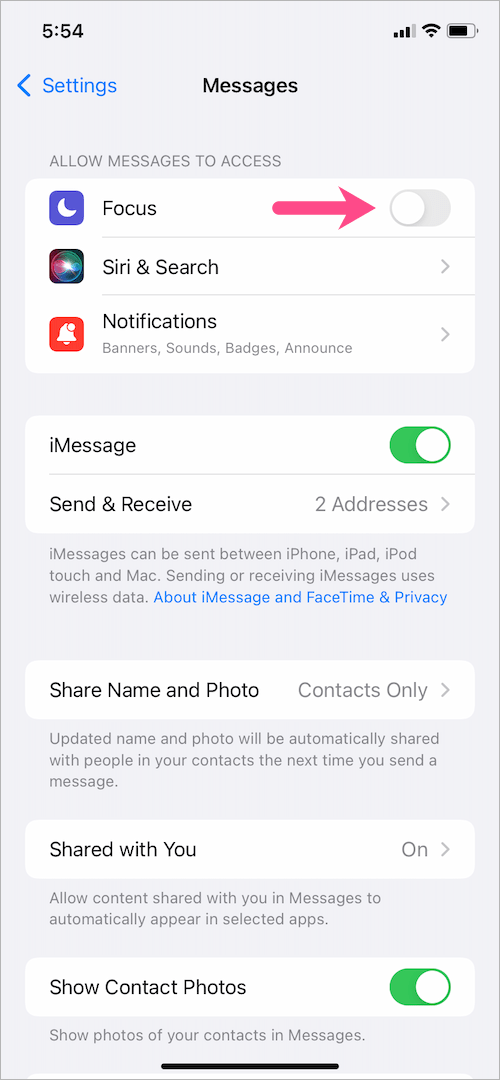 More iOS 15 Tips: