Live Photos on iPhone captures both movement and sound instead of a still photo to keep the moment alive. It works by capturing a 3-second short video, 1.5 seconds before and after you take a shot. One can change the key photo, turn on or off the Live Photo effect, or share them. Moreover, you can add Loop, Bounce, and Long Exposure effects to your Live Photos to make them more interesting.
Can't find Live Photo effects on iOS 15?
The Live Photo effects seem to be missing on iOS 15. Well, don't worry if you can't find Loop, Bounce, and Long Exposure effects for Live Photos in iOS 15. The fact is that Live Photo effects are still there in iOS 15 and iPadOS 15. It's just that iOS 15 changes the way how you apply effects to a Live Photo. Earlier one had to swipe up on a Live Photo in the Photos app to see the effects and apply one of them.
However, in iOS 15, the procedure to change a Live Photo to Loop, Bounce, or Long Exposure is slightly different. That's because the Photos app in iOS 15 now displays the EXIF Metadata of images when you swipe up or tap the new "Info" button.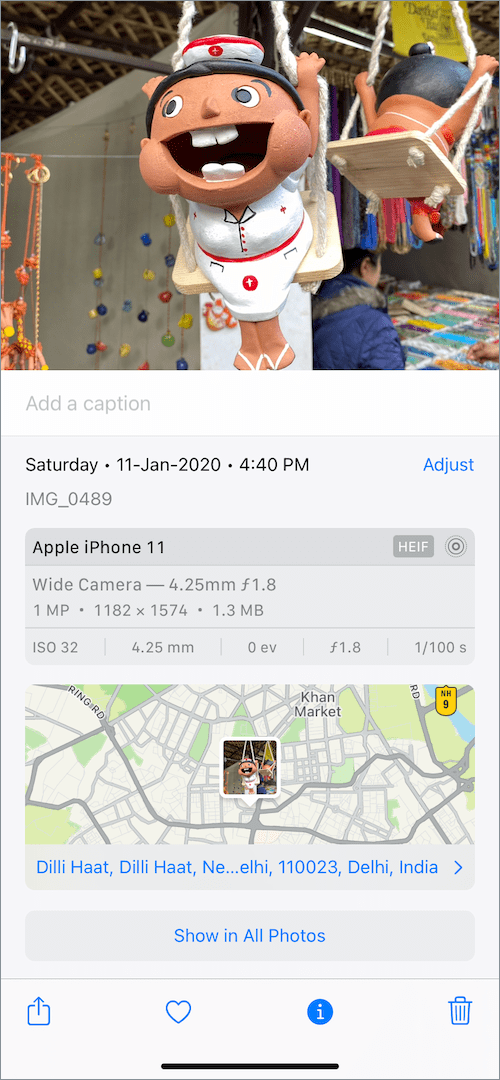 So how do I add effects to a Live Photo in iOS 15 on my iPhone? Let's find out!
How to add Live Photo effects in iOS 15 on iPhone
Go to the Photos app and open the Live Photo you want to edit.
Tap the "Live button" at the top-left corner of your Live Photo.
Choose the effect you want to apply – Loop, Bounce, or Long Exposure.
Wait for the changes to take place.
Tap the drop-down menu again to switch to a different effect or the original Live Photo without an effect.
That's it. You can further save the Live Photo (having effect) to the Files app to share it on your Instagram story or elsewhere.
RELATED TIPS:
Make sure to check our iOS 15 section for more tips and tricks.