Among all features, Live Text introduced in iOS 15 and iPadOS 15 is one of the most impressive features. This feature seamlessly integrates optical character recognition (OCR) functionality right into the Camera and Photos app. iOS 15's Live Text feature uses on-device intelligence to recognize text such as emails, phone numbers, and addresses in your images. With Live Text, one can easily copy, select, look up, translate, and search text included in photos, screenshots, and even handwritten notes. Thanks to tight integration, Spotlight's Live Text indexing further lets you search and find text in your photos.
That said, the Live Text feature won't be available to everyone since it's hardware-dependent. To use Apple's OCR, you need an iPhone or iPad with an A12 Bionic chip or later running iOS 15 or iPadOS 15.
Why turn off iOS 15's Live Text feature?
While everything is great about Live Text, things often get messy when one tries to zoom pictures with text. That's because when you double-tap to zoom in a photo, iPhone highlights the recognized text and zooming in simply doesn't work. Though you can use the pinch-to-zoom gesture to get over this annoyance, however, that isn't feasible during one-handed usage. Well, if you deal with a lot of text images and don't want the OCR to kick in then it's better to disable Live Text in the Photos app.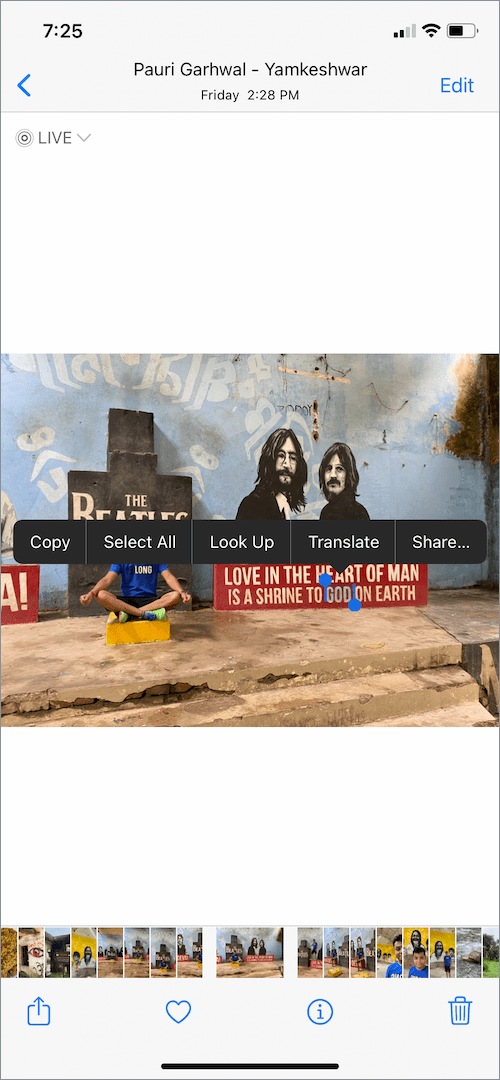 How to turn off Live Text in Photos app on iOS 15
Though you can disable Live Text just for the camera app, there is no setting to turn off the Live Text feature in Photos on iPhone. Perhaps, if you don't find yourself using the Live Text feature frequently then you can completely disable it. This can be done with a system-wide setting that's hidden in a rather strange placement.
To permanently get rid of Live Text in iOS 15 and iPadOS 15, go to Settings > General > Language & Region. Then turn off the toggle button next to "Live Text". Doing so will remove Live Text from the Photos app, from Safari's context menu, and even from the Camera app.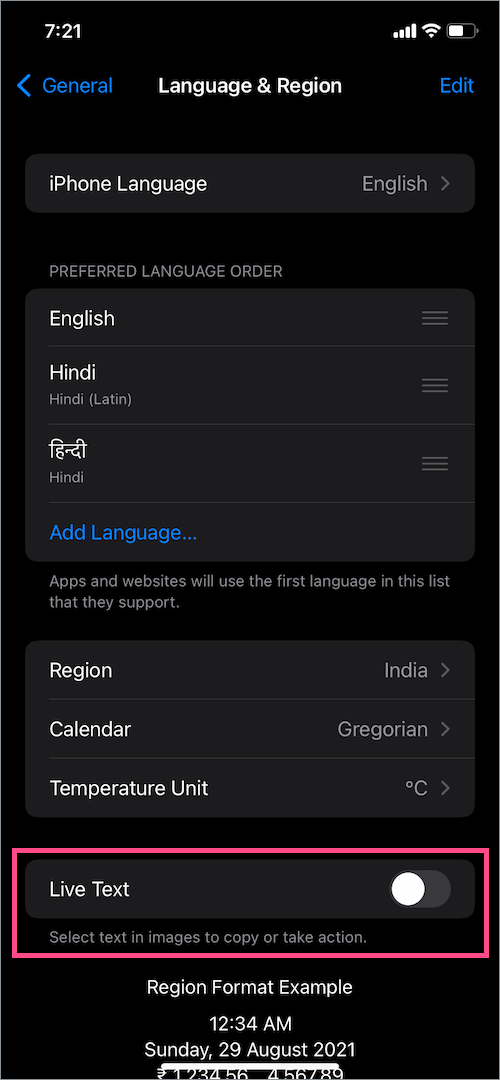 How to disable Live Text in Camera on iOS 15
While you can't disable Live Text OCR only for the Photos app, you can do it for the Camera app alone. To do so, head to Settings > Camera. Now turn off the toggle for "Show Detected Text" or "Live Text".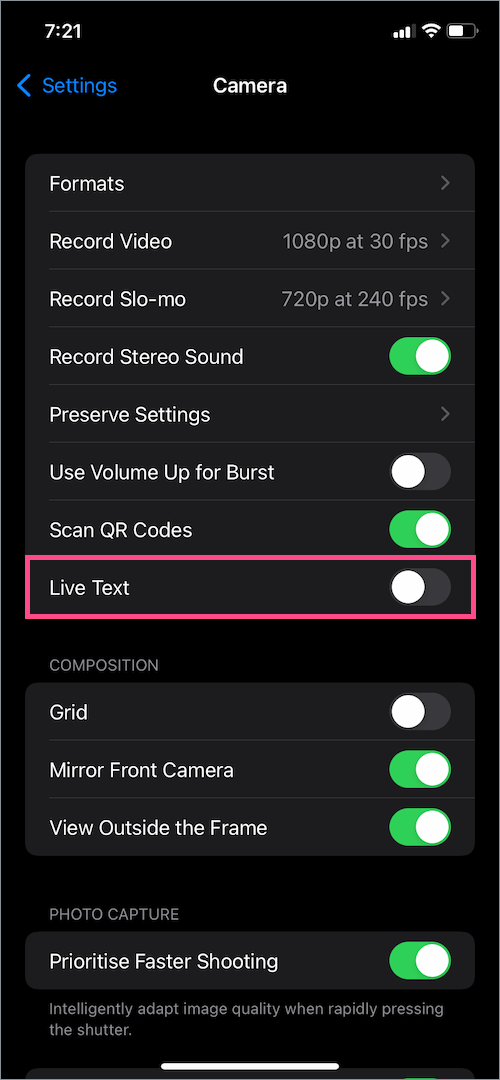 Note that the 'Show Detected Text' toggle option won't appear if you've already turned off the system-wide setting for Live Text.
Editors' Recommendations: