In the "war" between Apple and Android, the former is widely regarded as the better option for security. Apple is a lot stricter on what it allows on its App Store. Apple also doesn't share its source code, thus making it much harder to crack and make changes.
While iOS is inherently a very secure operating system, there are a few things you can do to protect your privacy further. Follow these five useful tips for staying private on iOS.
Tips to stay private on iPhone and iPad
Set up the phone unlocking settings
With newer, safer technologies like fingerprint and face scanning, there's no reason to use generic passcodes to unlock your phone. The easiest way for someone to breach your phone is through physical access. That's why strong unlock protection settings are so important.
Enable Face ID (or Touch ID for older models) in your device's settings. This way, the phone will only unlock if you're holding it. For Face ID, enable the "Require Attention for Face ID" option, so people can't unlock your phone while you're sleeping.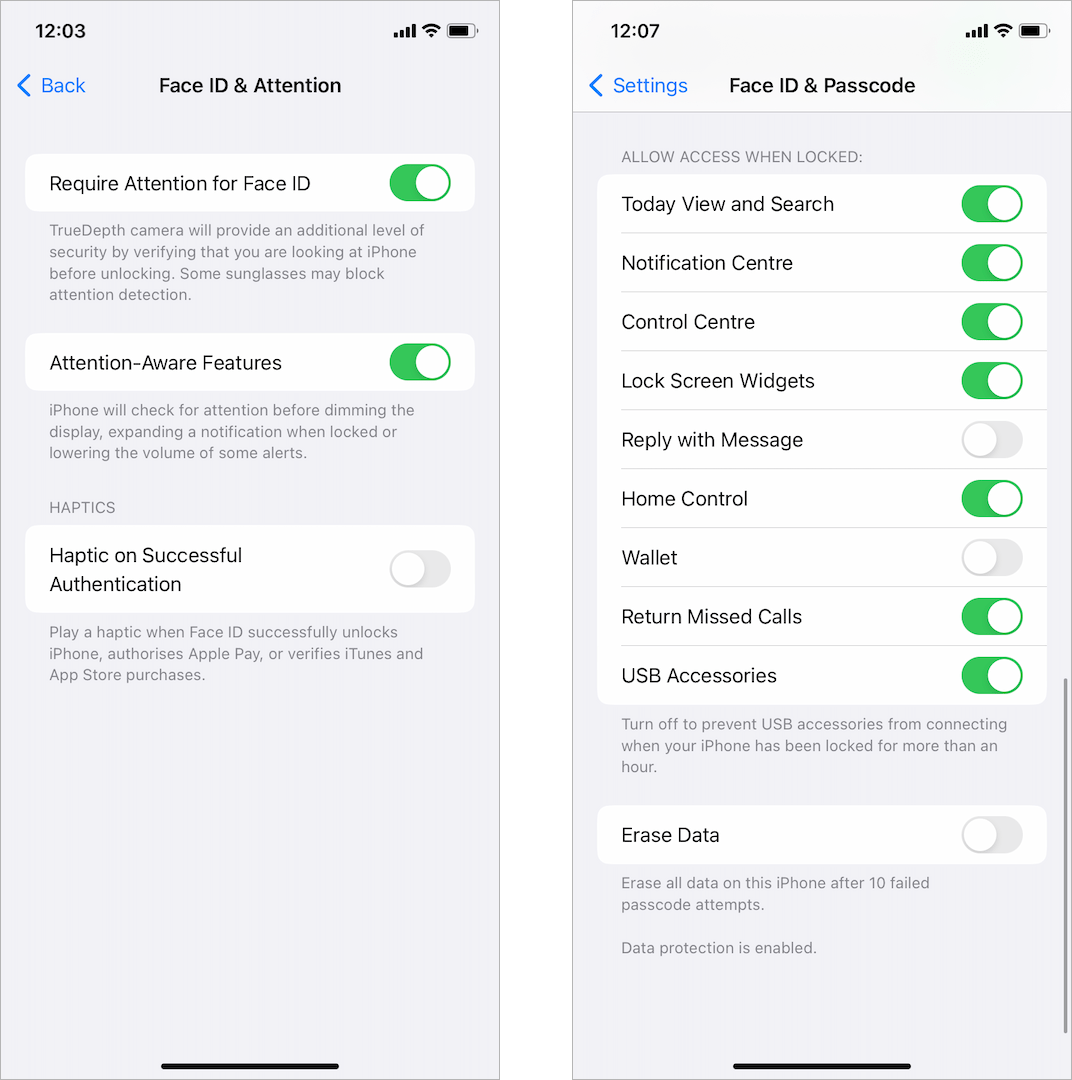 Another thing to look at with unlocking your phone is the features available on the lock screen. Ensure that text messaging, calling, camera, and other vital features are disabled in the "Allow Access When Locked" setting.
Limit access to apps
When installing an app, it asks you whether you consent to share information with it. Often, apps will ask for a lot more access than they need. Re-evaluate the permissions you give to new apps and to apps that are already installed.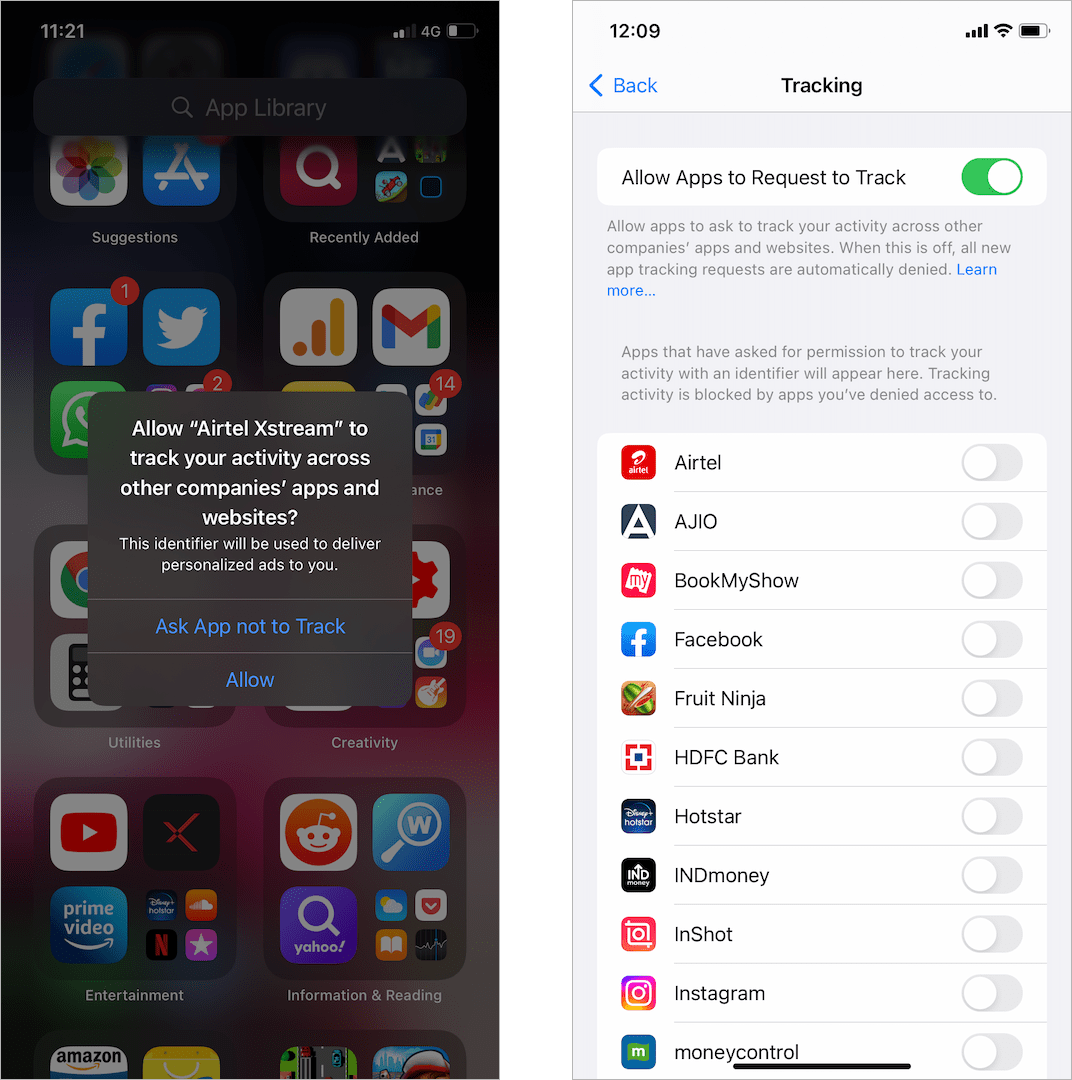 Apps are constantly under threat of cyber attacks. If an app you share a lot of personal data with gets breached, chances are your data will end up in the hands of hackers. The least amount of data you share, the better.
Some of the key permissions you should evaluate are:
Geo-location sharing
Messages and phone calls
Email and social media access
Permission to make changes to files, etc.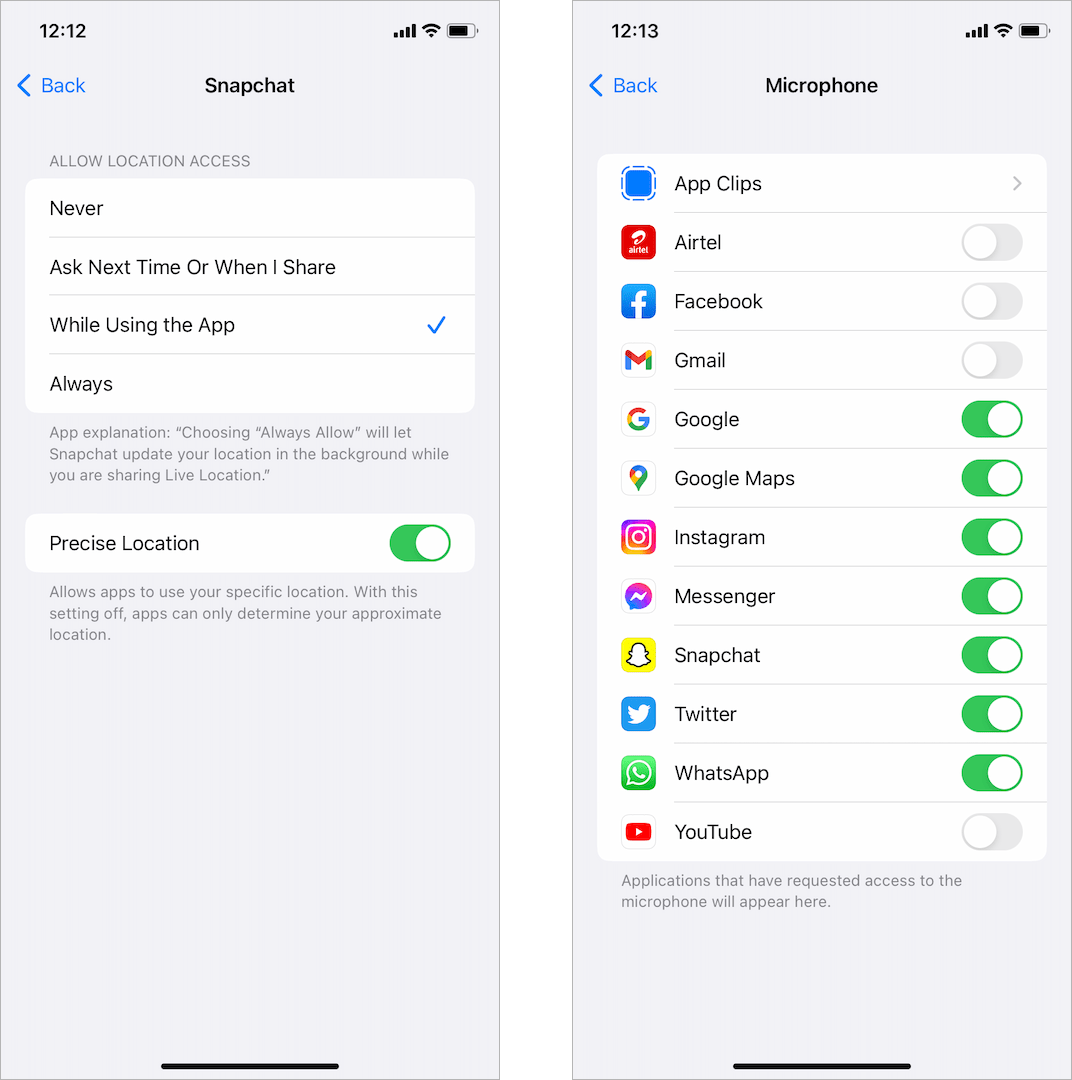 Modify Safari privacy settings
Safari is the default browser for iOS devices. It's also safer to use than most other browsers, as it comes with a handful of settings you can enable to boost privacy. The websites you visit have a lot to gain by gathering as much information from you as possible. If you want to maximize your privacy, you have to limit access to your data for all those websites.
In Safari's settings, you can find several options that can improve privacy. The main one is the option to block all cookies. There's also the option to "Block Pop-ups," which will stop potentially harmful pop-ups and ads from causing harm to your device.
Last but not least, you have private browsing mode, which works in the same way as "Incognito" on Chrome. This option will keep your internet traffic from being recorded.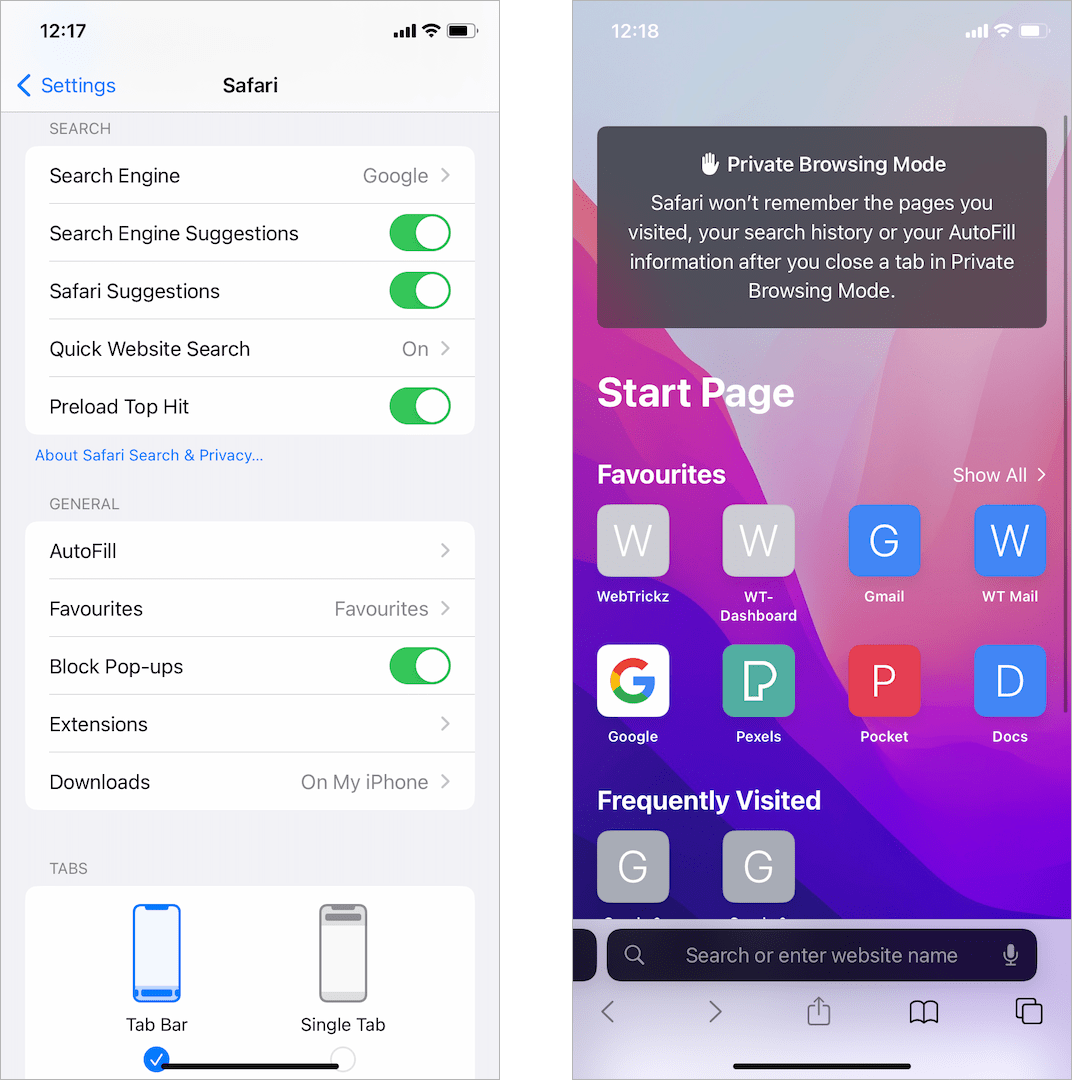 Use a VPN on public networks
It's inevitable that you'll eventually use your iOS device on public networks. That's a significant hazard to your privacy as it exposes your internet traffic and may even reveal sensitive data like passwords.
The easiest way to remain private on public networks is through a VPN (Virtual Private Network.) A VPN will encrypt the traffic coming from your device and protect all your data, not just while browsing the internet but while using apps as well.
Additionally, a VPN changes your IP address and doesn't show your real one to anyone on the internet. This is an added bonus if you want to browse from anywhere in the world and access content that's available in a different country. But if you want your browsing experience to remain the same and you live in the US, you can simply connect to a USA VPN server. This way, your data will be encrypted, but your IP address will still be from your home country.
Set your text messages to expire
Another interesting feature in iOS is the ability to delete old messages automatically. You can set the messages to expire after 30 days or a year. Audio messages can expire even quicker, after only two minutes.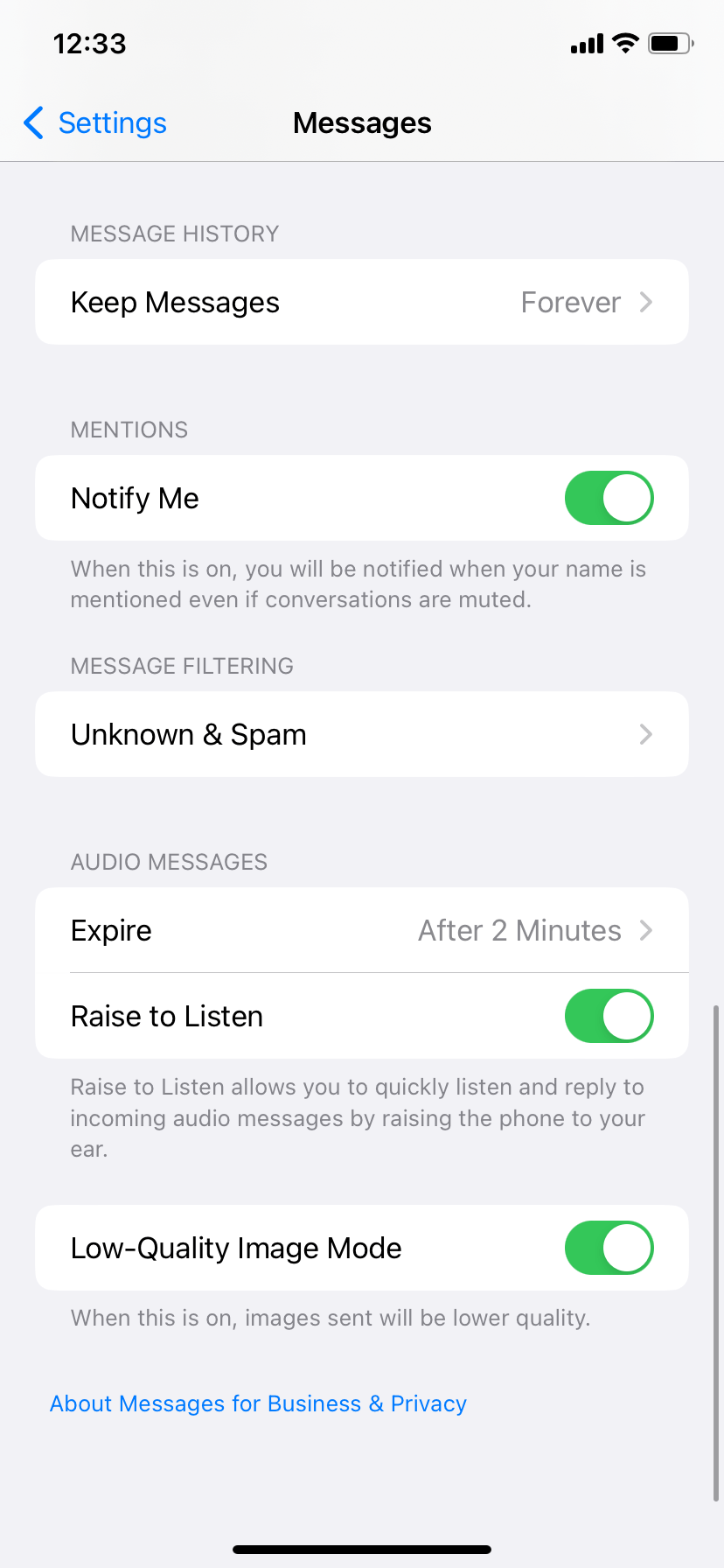 Enabling this option will prevent someone who gains access to your device from seeing your private chat history. Initially, this feature was developed to save storage space, so that's an added benefit apart from the extra security.
Final thoughts
Protecting your privacy in 2022 isn't easy. Despite the best efforts from Apple, you can never fully escape the far reach of the internet. With that said, you're not entirely powerless either. iOS has many features you can enable to maximize privacy. It all starts with ensuring you're the only one who can unlock your device.
From there, you can work on other security measures, such as limiting access for apps, using a VPN to encrypt traffic, and making the most of Safari security features.