While I was watching a video on YouTube, it came as a surprise that 'Stop Download' option was missing from YouTube, until now present in the right-click menu of YouTube videos. YouTube has silently removed the 'Stop download' option that was originally added in Q1, 2010 and a new option has now been added, known as 'Stats for nerds'. We really can't understand as to why YouTube killed this useful function and perhaps that's a stupid move by them.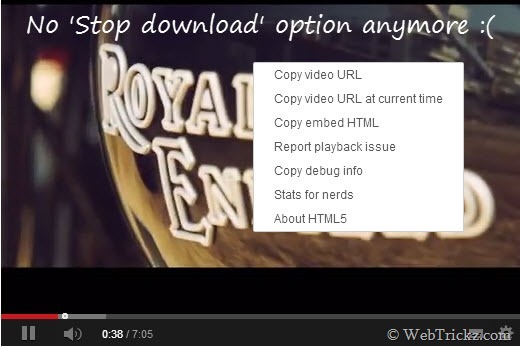 The Stop Download feature used to come real handy, let's say for instance you could use it to stop buffering if you wish to watch the video at a later time or in a situation when other important downloading tasks are ongoing. Certainly, the Pause option wont be helpful as YouTube will continue to buffer or download the video while it's paused.
We'll update this post as we find a feasible solution to this problem.
Update: It seems YouTube has incorporated stop downloading feature within the Pause option. That's because, when you pause the video now it buffers partially and then stops buffering until you play it again. Although, this would work fine for users with high speed Internet but will cause hindrance for slow connection users who instead preferred to pause the video, to let it completely buffer first and enjoy a non-choppy playback.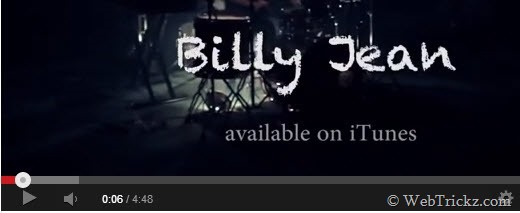 Update 2: Thanks to SK, who has figured out a perfect solution to this mess. 🙂
Get Back 'Stop Download' feature in YouTube Videos [Bookmarklet/ Userscript]