Unlike Windows XP, Windows 7 and Windows Vista doesn't support viewing of animated gif files. Though, you can use default Windows Photo Viewer to open gifs but it only shows a still image of gif considering it is an animated one. One can also set Internet Explorer as the default viewer for viewing animated gifs but many people dislike using it because it takes long to open and you cant view multiple gif images simultaneously, that are located in the same folder.
Luckily, a Seven Forums member 'corgano' has created a small but nifty program that allows you to quickly view Non-animated and Animated GIF files in Windows 7 and Vista. Gifview has a very simple interface and doesn't requires any installation. It also lets you view multiple gifs in a row, means you can simply move between files using the Previous and Next button or just use the back and forward key to switch between gif files. The app has one special feature which is the ability to stop an animated gif, so that you can capture a specific frame.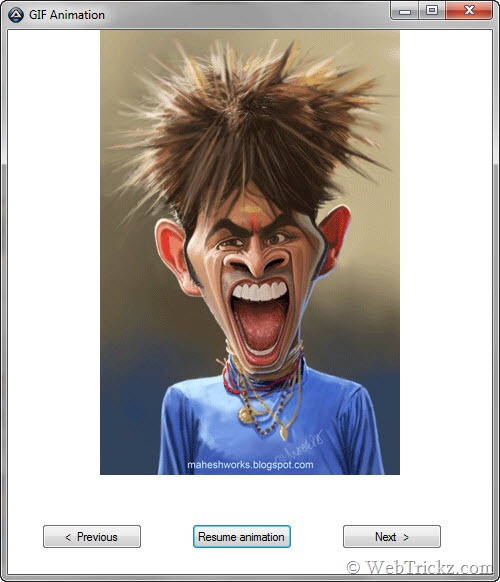 To use GIF Animation, just right-click any gif file and open Properties. Under properties, click Change. In 'Open with' window, browse for gifview.exe directory and select it as default program to open with. Now click Ok and again Ok.
Thanks Bogz for the tip.