Bharti Airtel is in the process of upgrading broadband connections from the good old copper wire to Fiber. The Fiber-optic cable is strong with significant durability and can deliver high-speed up to 1Gbps. The upgrade to Airtel Xstream Fiber is free even for existing broadband users since the company is entirely moving to the new technology.
Now those already shifted to Airtel Fiber connection must have noticed two bands – 2.4GHz and 5GHz when connecting to Wi-Fi. The dual-band router installed by Airtel is the reason for two Wi-Fi networks.
Default Wi-Fi name exposes your mobile number
As Airtel recently upgraded our office connection to Fiber, I noticed a privacy concern with the default name of wireless networks. Here's an SMS I got after installation with the WiFi networks named Airtel_955XXXXX54 and Airtel_955XXXXX54_5GHz. A password to access them was also provided.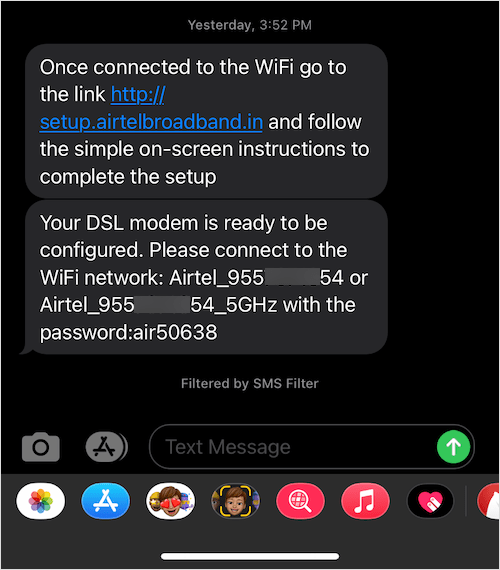 NOTE: I've masked my number above for privacy reasons. In reality, it reveals your entire mobile number registered with Airtel in Wi-Fi SSID.
As shown in the below screenshot, the phone numbers of Fiber users are openly visible to the general public. Whereas earlier the default SSID used to be "Airtel_Zerotouch".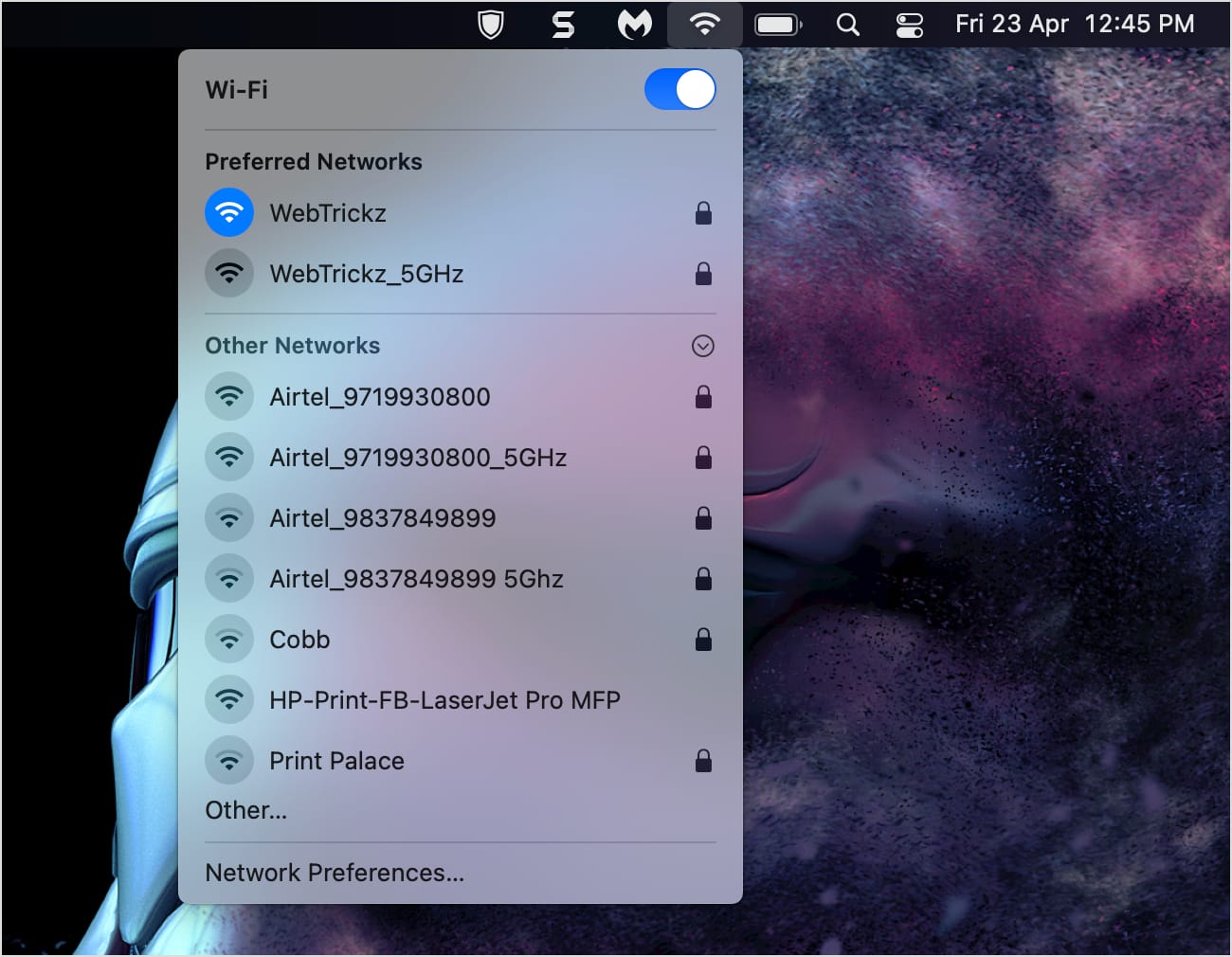 This is concerning as anyone with a smartphone or computer can see the phone numbers of people using Airtel Fiber, nearby them. While you can always change your Airtel WiFi name and password. However, not many people know how to do so and even the technicians don't care to make such changes post-installation.
If privacy matters to you, then you must switch to a custom name and strong password for both the WiFi networks. Here's how you can change Airtel Xstream Fiber password using your PC, Mac, iPhone, or Android device.
How to Change Airtel Fiber Password
Using Airtel Thanks app (iPhone / Android)
Airtel Thanks app offers an easy way to change Airtel WiFi password through mobile. This method is good for users who don't use a computer or aren't familiar with router configuration.
Make sure you're running the latest version of the Airtel Thanks app on your phone.
Open the Airtel app and select the relevant landline or fiber connection.
Tap Manage Services and select "Change Wi-Fi Password".

Enter a new name and password for your Wi-Fi.
Hit the Submit button.
That's it. Wait a minute for the changes to take effect. Then look for the Wi-Fi with a new name and join it using the new password.
NOTE: The limitation of this method is that it applies the chosen name and password to both the 2.4GHz and 5GHz wireless networks. If you want a different name and password for the two WiFi frequency bands then check the below method instead.
ALSO READ: How to temporarily deactivate Airtel broadband connection
Using a computer on Nokia Router G2425G-A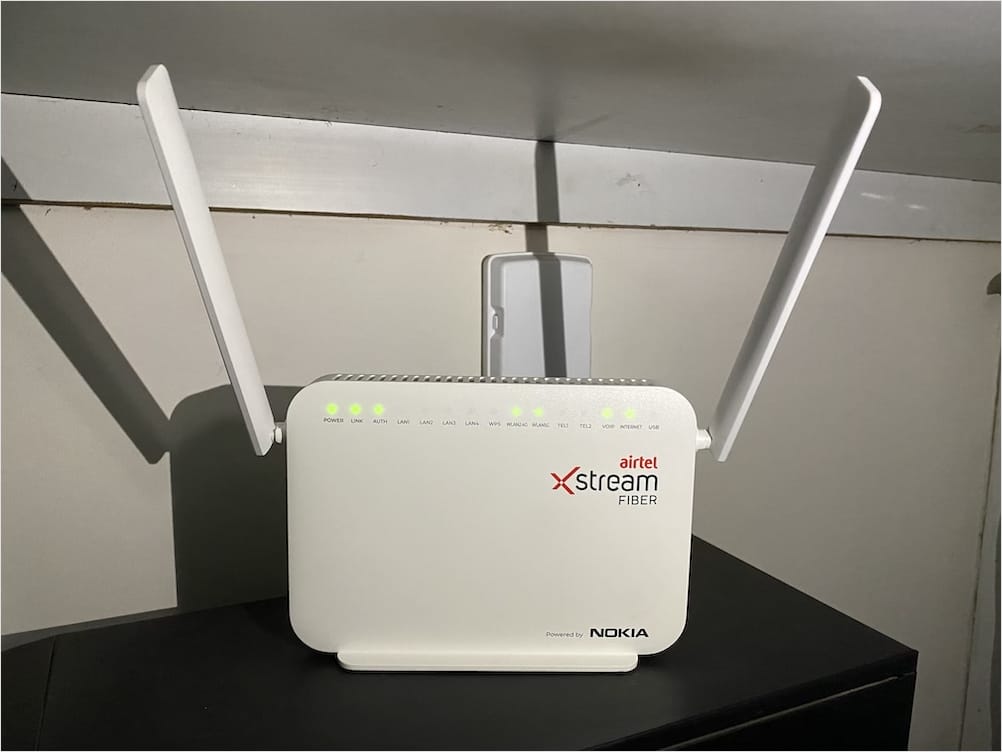 Follow the steps below to change Airtel Wi-Fi password on a Nokia router (Model no. G2425G-A)
Make sure your computer is connected to the router either via LAN cable or Wi-Fi. If you can't connect over Wi-Fi then you need to use LAN.
Visit 192.168.1.1 in a web browser.
Enter admin in the username and password field. Then click "Login".
Go to Network tab > Wireless (2.4GHz) in the left sidebar.
To change your Airtel Wi-Fi name, enter a custom name in the "SSID Name" field.
To change your Airtel Fiber WiFi password, enter a password in the "WPA Key" field.
Hit the "Save" button.
Let the computer recognize your wireless network again. To reconnect to WiFi, enter the new password.
Similarly, select Wireless (5GHz) in the Network menu and follow the above steps to change the Wi-Fi name and password for the 5GHz band. Just make sure to add some indication for 5GHz in the SSID name (example: WebTrickz_5GHz).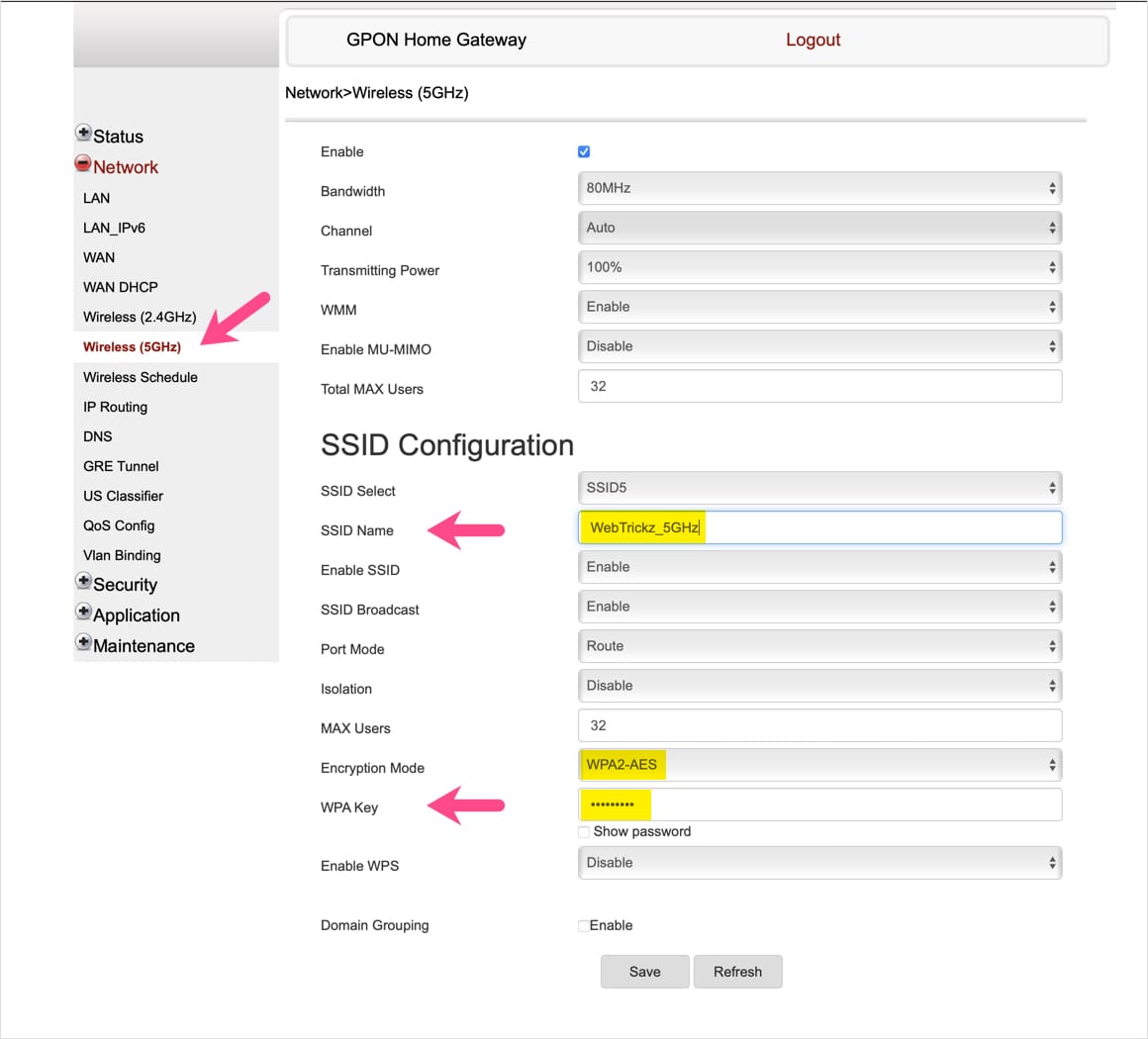 TIP: Change Wireless Encryption to WPA2
By default, WPA and TKIP/AES encryption modes are selected. For better security, it is advisable to switch to WPA2 (Refer: WPA vs WPA2). To do so, select the 2.4GHz Wireless band in the Network tab and choose the below settings.
Encryption Mode – WPA/WPA2 Personal
WPA Version – WPA2
WPA Encryption Mode – AES
For 5GHz, home users can set encryption mode to WPA2-AES.
Using PC on Huawei Router HG8145V5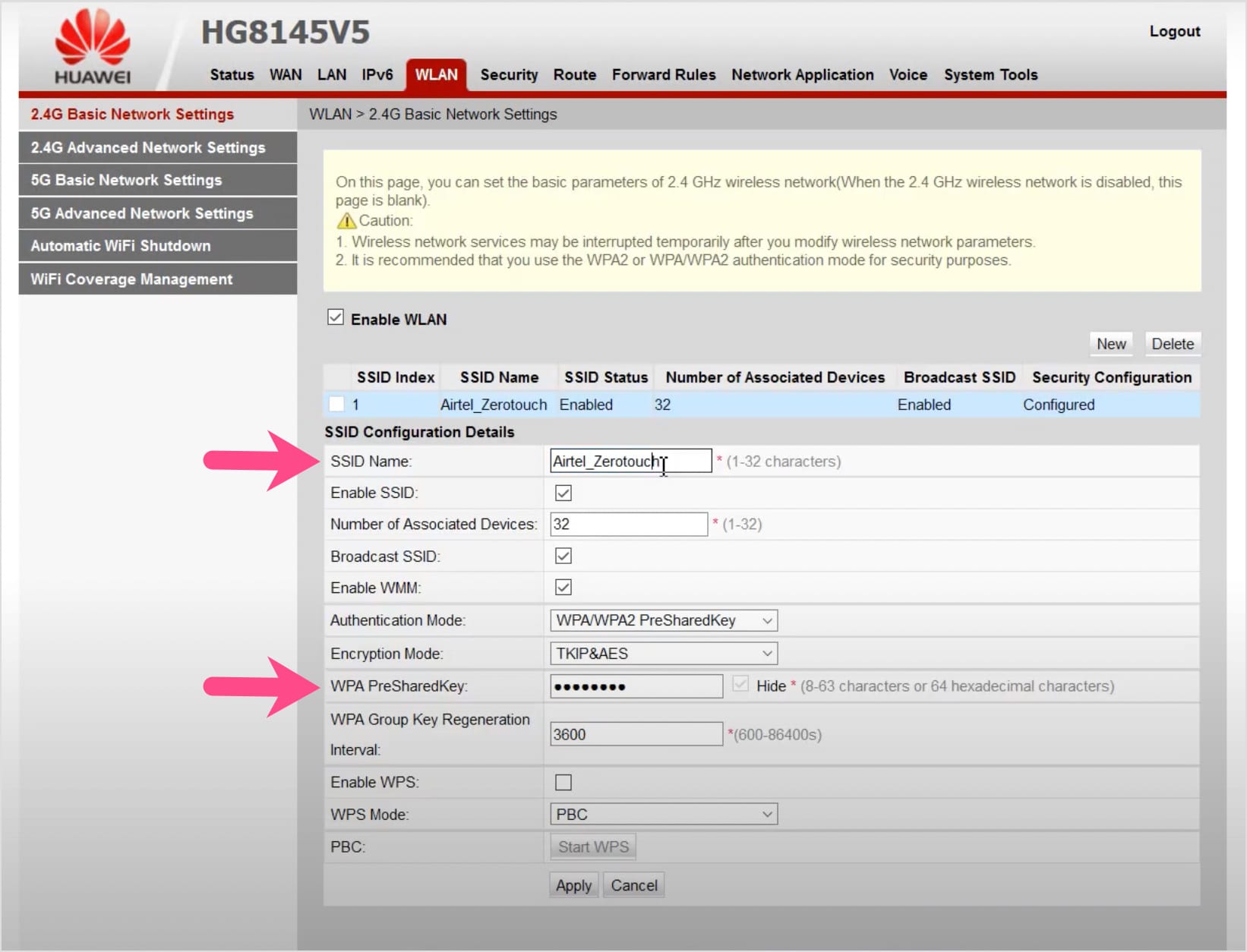 Connect your computer to the router either via LAN cable or Wi-Fi.
Go to 192.168.1.1 in a browser such as Chrome or Safari.
Open the WLAN tab from the top row.
Select "2.4G Basic Network Settings".
To change the WiFi name, enter your preferred name in the "SSID Name" box.
In Authentication Mode, select "WPA2 PreSharedKey" and Encryption Mode as "AES".
To change the WiFi password, enter the new password in the "WPA PreSharedKey" field.
Hit the "Apply" button to save the changes.
That's it. Your wireless network may interrupt temporarily after you modify the WiFi settings.
In a similar way, select "5G Basic Network Settings" in the sidebar to make changes to the 5GHz wireless network.