The option to pin a chat to the top is certainly a basic yet useful feature in messaging apps. By pinning a chat you can choose an important conversation to always stay at the top. This way you can be sure that a particular chat isn't lost among other chats and can be retrieved quickly. Facebook Messenger still lacks this nifty feature. On the other hand, WhatsApp (by Facebook) allows users to pin messages.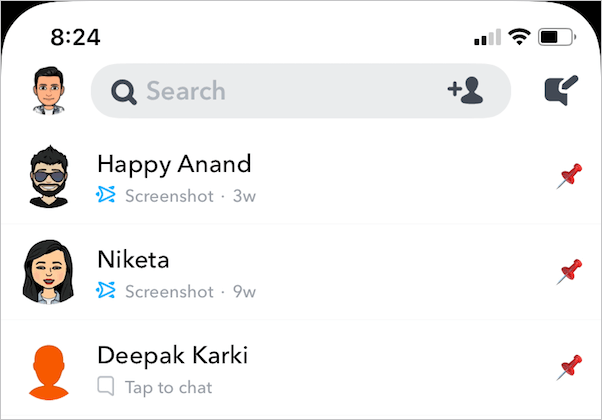 Snapchat users can also pin conversations to the top of their chats list. However, the pin conversation feature currently seems to be available only on the iPhone. Surprisingly, Android users don't have it yet despite the fact that both Snapchat for iPhone and Android boasts a very similar UI.
Perhaps, if you are using Snapchat on an iPhone then you can pin your favourite or important people right now. Here's how you can do it.
How to Pin Someone on Snapchat to the top
Make sure the Snapchat app is updated to the latest version. [Refer: How to update apps in iOS 13]
Open Snapchat and tap the "Chat" button at the bottom left.
Here you will see your friends list on Snapchat. If a person you wish to pin isn't visible in the list then search for them.
Press and hold the person's name.
Tap "More" and select "Pin Conversation". This will pin that specific person to the top of your chat list.
Alternatively, you can go to a person's profile and tap on 3 vertical dots at the top right. Then tap the "Pin Conversation" option.
Similar to WhatsApp, you can only pin up to 3 people at the same time on Snapchat. If you wish to pin some other person then you first need to unpin one of your pinned conversations.
ALSO READ: Can you pin your own comment on Instagram?
How to Unpin a conversation on Snapchat
The procedure to unpin a chat is similar, as well. Navigate to the chat list, then tap and hold the pinned person at the top. Tap on "More" and select "Unpin Conversation".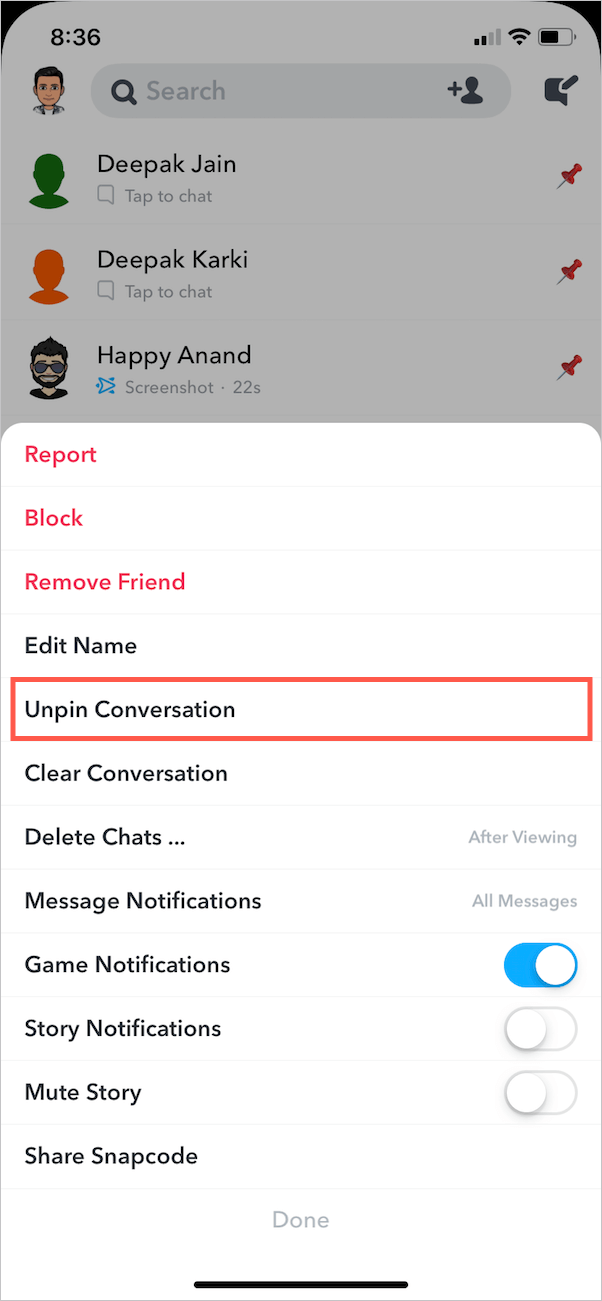 Note: If you can't see the pin conversation option despite running the latest version of Snapchat on your iPhone then you need to wait. It's probably being rolled out in phases.
RELATED TIPS: