iOS 15 final release is out to the public and people are gradually updating to the latest version of iOS. The update brings in a host of new features and changes the way how some existing functions work on an iPhone. For instance, the steps to apply effects to Live Photos and turn Do Not Disturb on or off are now entirely different.
Perhaps, the ability to quickly reply from Notification Center and Lock Screen seems to be missing in iOS 15. A lot of users are hence miffed as they can't reply to a text without unlocking their iPhone. Talking of Quick Reply, it is a convenient feature that lets users reply to texts and chat messages directly from their lock screen.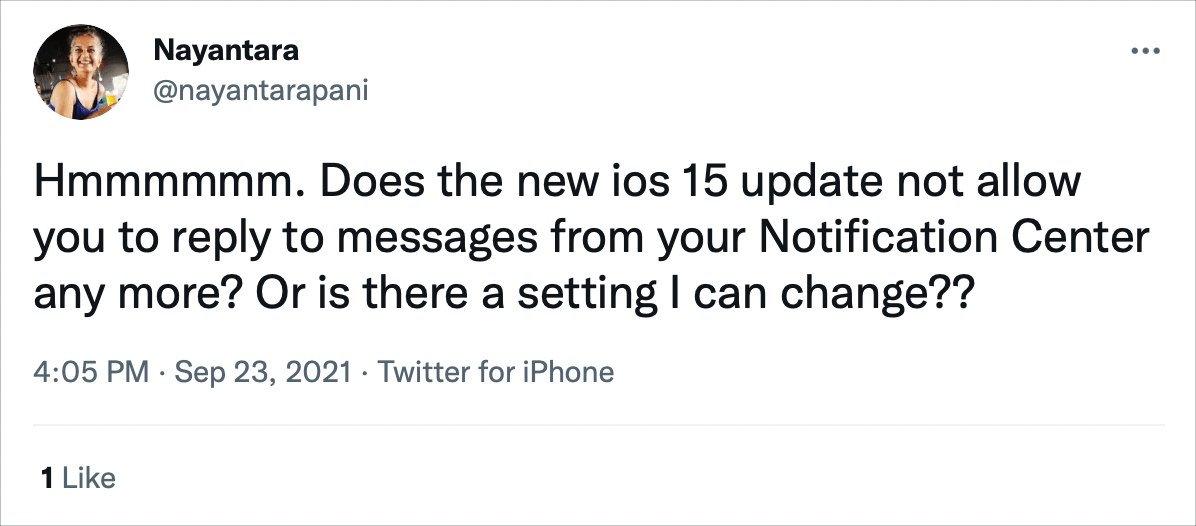 So how do I reply to lock screen notifications on iOS 15? Thankfully, it is still possible to quickly reply to notifications from Lock Screen or Notification Center on iPhone. It is just that iOS 15 changes the way how you respond to text messages without opening the app. In iOS 15, swiping left over a notification now shows quick actions as 'Options' and 'Clear' instead of 'View' and 'Clear'.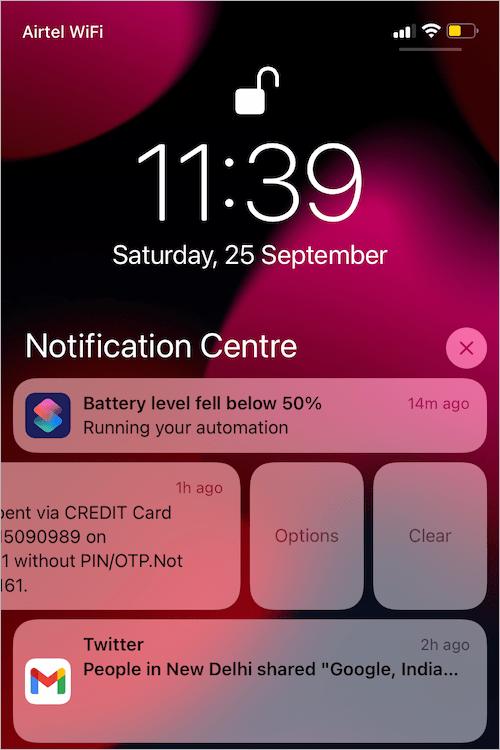 Now let's see how to reply to text messages and WhatsApp messages on iPhone Lock Screen in iOS 15.
How to reply to Messages on Lock Screen in iOS 15
Press the Side button or use the 'Tap to Wake' or 'Raise to Wake' feature to view your Lock Screen.
Touch and hold (or long-press) the message notification you want to reply to. Doing so will expand the message preview window.
Type your message and tap the Send button.
Tap empty space outside of the message preview to get back to the lock screen.
In the same way, you can reply to WhatsApp messages on the lock screen.
NOTE: In case you can't reply to a message from the Lock Screen, follow the steps below.
On iPhone X or later – Go to Settings > Face ID & Passcode. Under the 'Allow access when locked' section, toggle on the "Reply with Message" option.
On iPhone 8 or earlier – Go to Settings > Touch ID & Passcode > Allow Access When Locked. Then turn on Reply with Message.
How to reply to messages from Notification Center
It is easier to respond to a message you got recently directly from the Notification Center. To do so,
While your iPhone is unlocked, swipe down from the top-left of your screen to open the Notification Center.
Find the text or message you want to quickly respond to.
Long-press the message to preview it.
Type your reply and tap the Send button.
In a similar way, you can reply to WhatsApp messages from the notification bar on your iPhone.
RELATED TIPS: