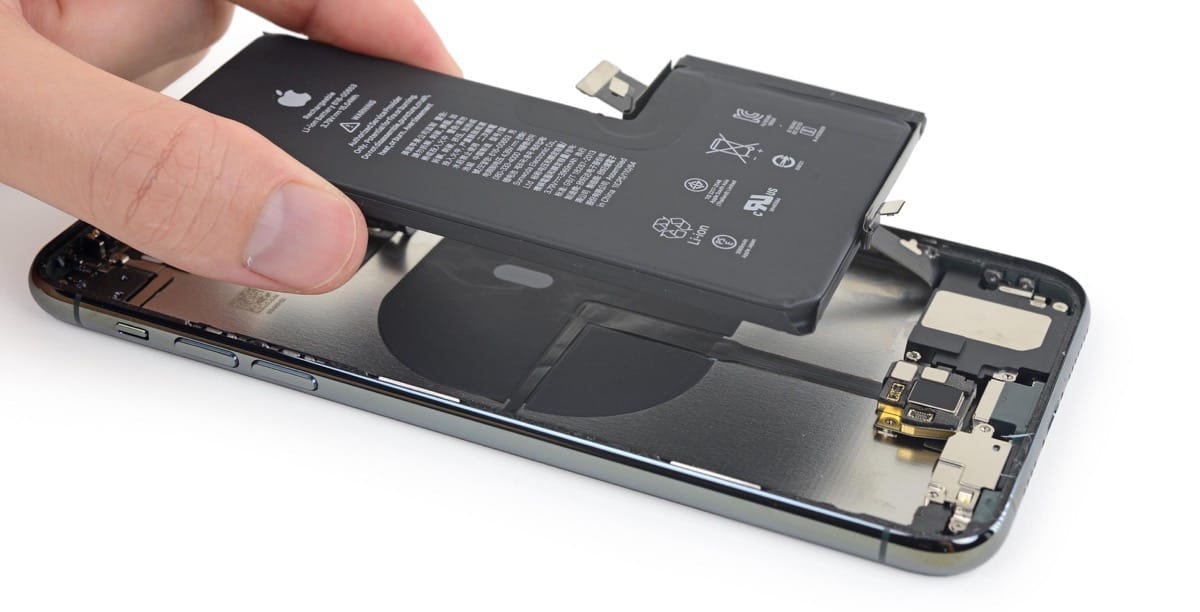 On iPhone 8 and earlier, you can choose to show the battery percentage in the status bar of your iPhone. To see the remaining battery, you need to go to Settings > Battery and turn on the "Battery Percentage" toggle. However, the same isn't possible on newer iPhones including iPhone X, XR, XS, XS Max, and iPhone 11 series. That's because the new iPhones feature a wide notch or cutout at the top and hence there isn't enough space to display the battery percentage icon.
Check battery percentage on iPhone 11
While there is no way to show the battery percentage on iPhone 11, iPhone 11 Pro, and iPhone 11 Pro Max. You can, however, still, view the exact amount of battery left on your iPhone. This can be done with a swipe gesture, irrespective of the screen or app you are on.
To view it, swipe down from the top-right corner to open the Control Center. The battery percentage will be shown at the top.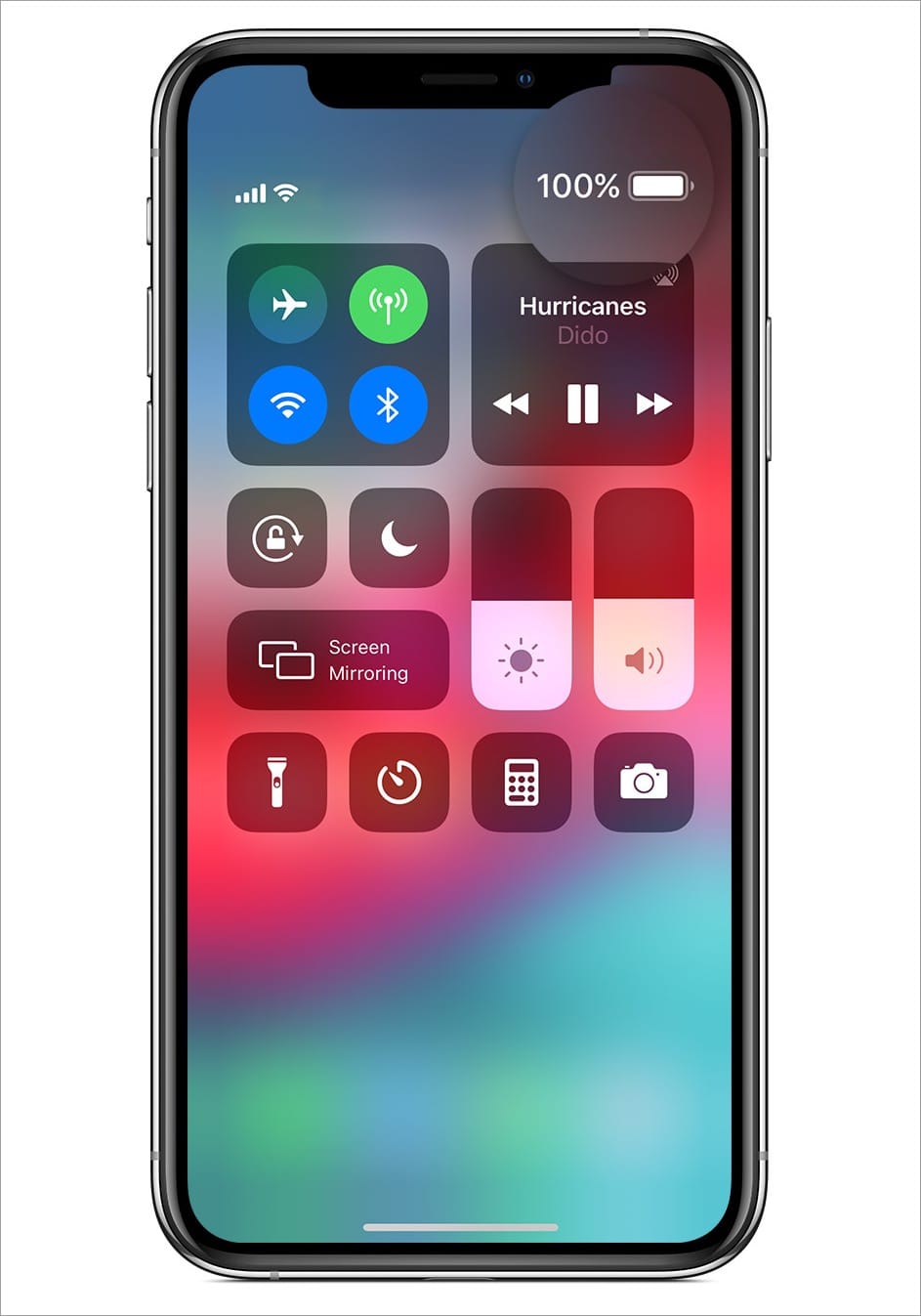 Tip: You can also check the battery percentage while your iPhone is charging, either via lightning cable or Qi-certified wireless charger.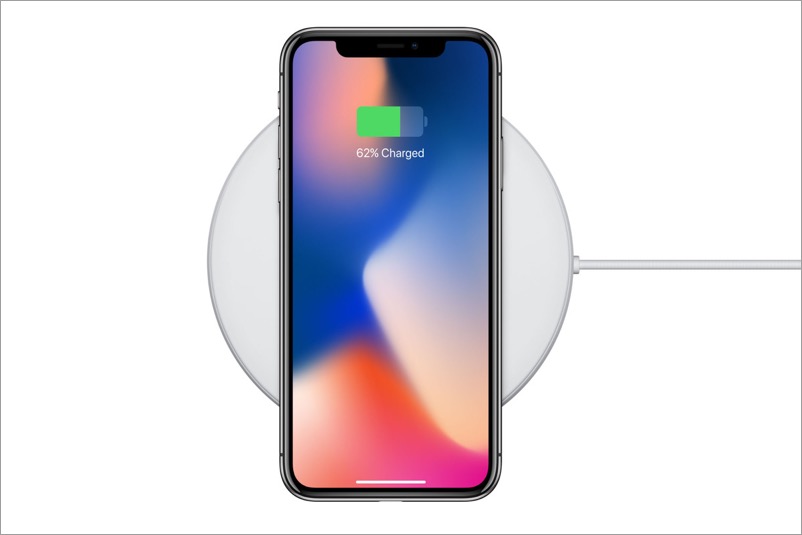 Ask Siri [Alternate Method]
While this isn't the most convenient way to get the battery percentage on iPhone X or later, you can use it if you want.
To do so, just ask Siri "How much battery do I have remaining" or "What's my battery percentage". Siri will show you the remaining charge on the screen.
RELATED: Here's how to show battery percentage on iPhone SE 2.
How to add a battery widget on iPhone 11
On iPhone 8 or older running the latest iOS 13, you can add the battery widget to your home screen. However, the same doesn't seem possible on iPhone 11 and 11 Pro, even though they run on iOS 13. That's because the batteries widget isn't available in the list of available widgets on the iPhone 11 series.
Surprisingly, the battery widget is visible only after you pair a certain accessory via Bluetooth with the iPhone 11, XS, or XR. And then it remains there forever. Follow the steps below to get the battery widget on newer iPhones that come with a notch.
Important

– Pair a Bluetooth device like AirPods with your iPhone.
Swipe to the right from your home screen.
Scroll down to the bottom and tap the "Edit" button.
Under the More Widgets section, tap the Batteries icon to add it to the list of your currently displayed widgets.
Optional – Drag the battery widget to the top if you wish to display it above all the widgets.
Hit Done.
Now swipe right from the home screen to see the battery life percentage of your iPhone, as well as other Apple devices (Apple Watch, AirPods, AirPod Case), connected to your iPhone.
ALSO READ: How to turn off iPhone 11