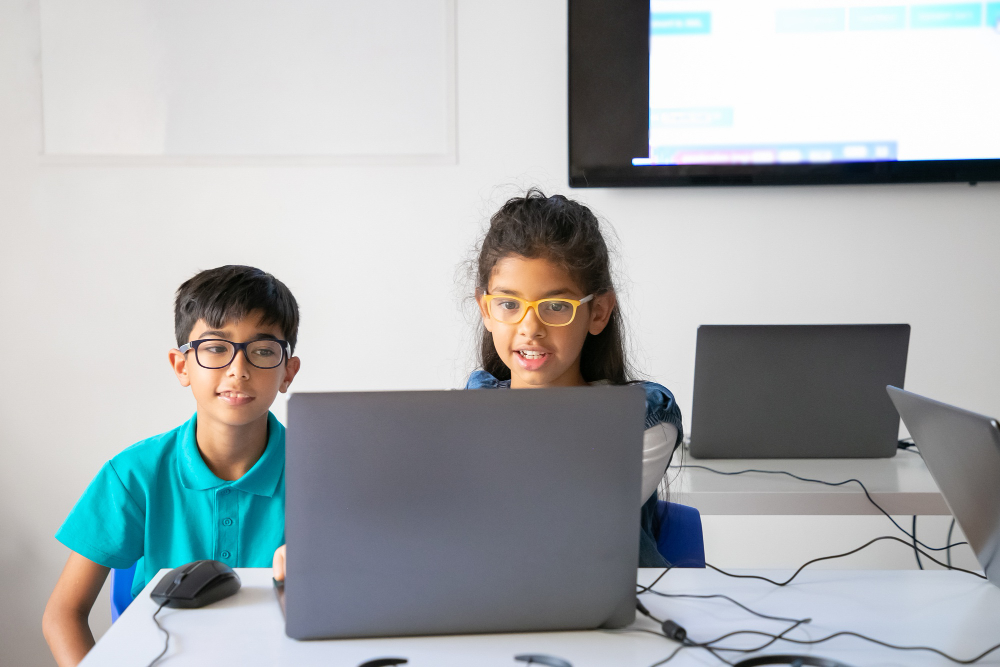 In this day and age, the cloud is pretty much everywhere. It's embedded into most of the everyday technology we use such as our mobile phones, data storage, business, and in our smart appliances, among others. Tech developers have even made it a point for the cloud to be more accessible for children's use and benefit. For instance, tech and cloud adoption in K-12 education grew by 99% in the year 2022, according to a report from EdTech Magazine. This has helped lower learning barriers for children around the world.
Additionally, family cloud services have risen in popularity. It's the perfect way to store important moments and documents, and most also accommodate shared storage across multiple accounts. Other cloud services allow parents to keep track of their children's online activities. There are also aspects of cloud computing, data collection, and connections to social media. With that, children have much to learn from the cloud – both from its use to its significance in this increasingly online world.
What is Cloud and its Significance?
Cloud is the term for access to computing resources such as servers, storage, intelligence, networking, analytics, and databases over the internet. Disney Plus and Netflix are some of the most popular examples of cloud services children often use. MongoDB also highlights the crucial role that the cloud plays in document management and databases. This is important for schools that work with web-based email and messaging services, as well as file storage and productivity services like Google Workspace, Dropbox, and Canva.
Learning the Technology Around Cloud
What kids need to learn is that the function of cloud computing is provided and managed by someone. This is the reason why most services are paid for – just like other utilities like water and electricity. There are three main types of cloud computing, namely public cloud, private cloud, and hybrid cloud. Public Cloud is a model wherein any connected user can access resources provided, while Private Cloud is exclusively for businesses or organizations with a private internal network. Hybrid Cloud is a combination of both.
Internet Safety and Etiquette
That said, internet safety etiquette can be learned from studying the cloud. If an account is hacked or if the system is compromised, there's a high chance of having your data altered or deleted. And the more people can access the system, the greater the risk. Children will learn how to be more vigilant with navigating the cloud. For instance, Windows cloud storage should be activated with strong passwords and two-factor authentication. As an adult, you should also set limits on what can and can't be uploaded on the internet.
Other Life Applications for Cloud
Concepts surrounding the cloud aren't only applicable to navigating the internet – but navigating life as well. There are several cloud applications that push users to be more creative and innovative even from a young age. Plenty of writers throughout the years used WordPress to make their own blogs. Squarespace is a great option for children who love art to show off their work. For young entrepreneurs, you can introduce them to cloud apps such as Invoicera or Blinksale to get them started on the road to launching a small business.
Learning Cloud for Children
Cloud computing concepts can be intimidating, but children these days are defined as digital natives, with an affinity for easily understanding developments in technology. There are lots of websites such as Beanz Magazine that explain complex terms simply, comparing them to more tangible concepts. If they use the cloud in school, there's also a good chance that they already have a basic grasp of services under the cloud. There are also tons of free resources online – of course, there's always the option to enroll your children in coding lessons as part of their childhood education.
Final Word
There's a lot of debate on whether it's too soon for children to learn cloud computing, or if kids should be given a break from technology to enjoy their childhood to the fullest. However, there's no denying that the cloud is here to stay – in fact, it is a technology that will keep on evolving, and one that will be even more integrated into various aspects of social media and different industries.
According to a survey by ExpressVPN, children as young as four years old have an average screen time of 21-45 minutes daily. Therefore, it's important to give them the proper guidance in order to navigate the online world safely. Learning how the cloud works at an early age will also give them an advantage when they reach later stages in life.