iOS 14 makes it possible to significantly change the look of your iPhone and iPad. One can use custom app icons along with home screen widgets from WidgetSmith to customize their iOS device appearance. That said, there is still no way to have multiple wallpapers on iPhone that can change over time or every few minutes. While you can always manually set a new wallpaper, however, that isn't feasible for people who love cycling through new wallpapers.
Can I get multiple wallpapers on iPhone?
What if you can set multiple wallpapers on iPhone that can automatically change throughout the day, at sunrise, or sunset? By doing so, you can have multiple pictures as wallpaper, both for the lock screen and home screen.
Thankfully, in iOS 14.3 or later, you can use the Shortcuts app to shuffle between multiple backgrounds or photos on iPhone or iPad. This is similar to making a slideshow of different wallpapers that change on their own at preset time intervals. Note that there is still no way to set a different wallpaper for each home screen on iPhone. You can, however, rearrange and delete home screen pages in iOS 15.
Without further ado, let's see how you can enable multiple wallpapers in iOS 14 on iPhone and iPad.
Requirements: iPhone or iPad running iOS 14.3 or later.
How to have multiple backgrounds in iOS 14 on iPhone
Step 1 – Add Wallpapers Album
Create an album named "Wallpapers" in the Photos app. Then move all the wallpapers you want to rotate through to that album.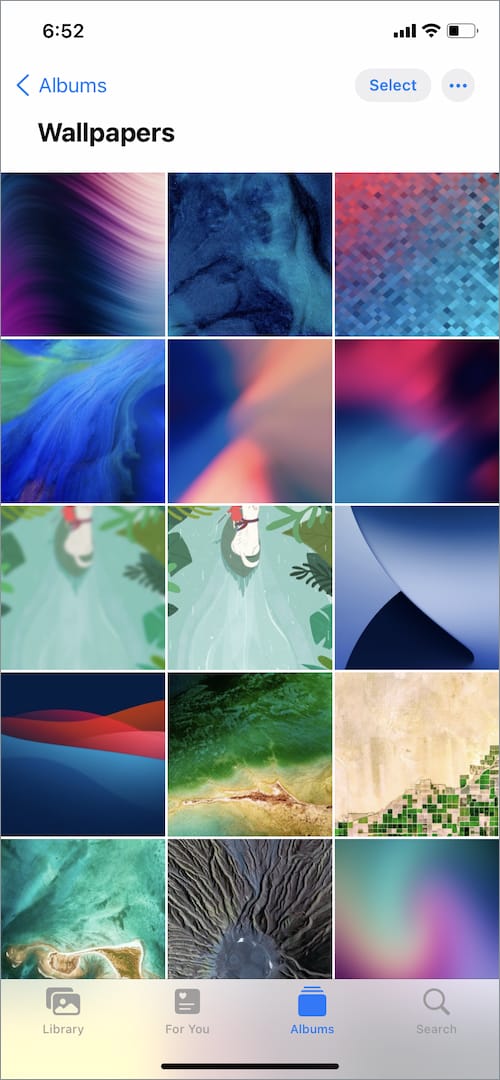 Step 2 – Allow Untrusted Shortcuts
Go to Settings > Shortcuts and enable "Allow Untrusted Shortcuts". Hit Allow and enter your passcode to change the setting.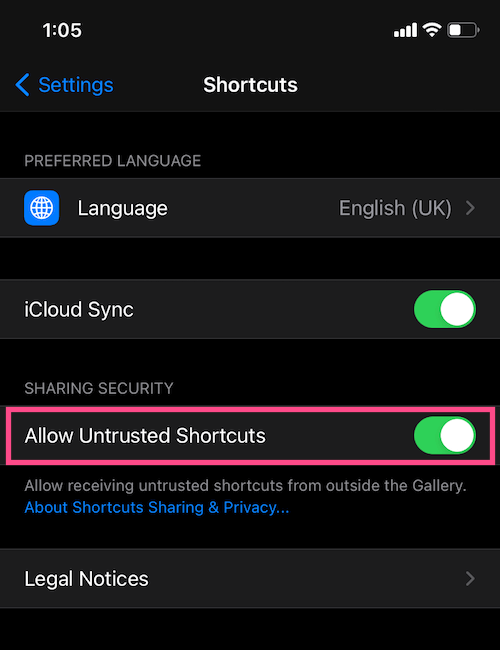 Step 3 – Install the "AutoWall" Shortcut
Go to the AutoWall shortcut webpage and tap 'Get Shortcut'. Then scroll down to the bottom and tap "Add Untrusted Shortcut".
Open the Shortcuts app and tap the "My Shortcuts" tab.
Under All Shortcuts, tap the 3-dot button on the AutoWall shortcut.
Tap "Allow Access" and then OK to grant AutoWall permission to access your photos.
Tap the "Recents" text next to Album (refer to the image).
Select the "Wallpapers" album you just created from the list. You can also choose any other album that has pictures you want to rotate.
Optional: Tap on the "Lock Screen and Home Screen" link and select either of them. By default, the shortcut is set to change both the lock screen and home screen wallpaper.

Tap "Done" at the top-right to save the changes.
The shortcut to change the wallpaper is now ready. Check the next step to set up automation.
Step 4 – Set up an Automation in Shortcuts
Now that you have set up the shortcut, it's time to create an automation to let the wallpaper shortcut run itself at a certain time. This way you can set wallpapers that change with the time of day. For this,
In Shortcuts, tap the "Automation" tab.
Tap "Create Personal Automation" if you don't have any automation already. Or tap the + icon at the top-right corner and select "Create Personal Automation".
On the New Automation screen, tap the "Time of Day" option.
Set the time when the device wallpaper should change. Make sure to select "Daily" as the frequency. Then tap "Next".
Tap the "Add Action" button. Then search for "run shortcut" and select "Run Shortcut".

Tap on "Shortcut" and choose "AutoWall" from the list.

Tap "Next" in the upper-right corner.
Turn off the toggle for "Ask Before Running" and select "Don't Ask" to confirm.
Tap "Done". Your automation is now set up.
That's it. The home screen and lock screen wallpaper will now change at the set time. You will also get a Shortcuts notification about the automation running.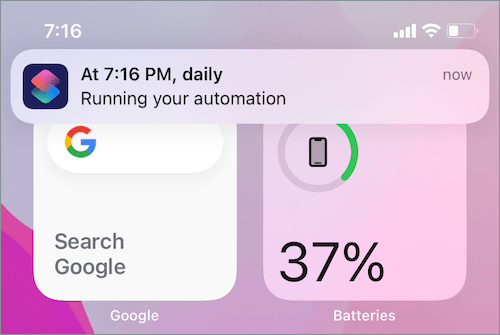 BONUS TIP: If you want the background to change multiple times in a day then repeat Step 4 to create more automation. This way you can trigger the same automation at different times.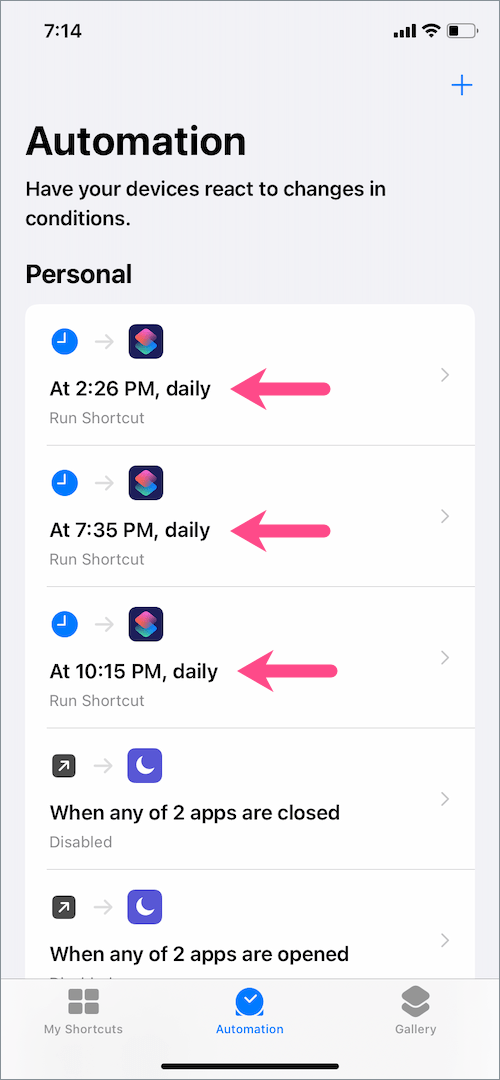 TIP: Add home screen shortcut to shuffle wallpapers
You can also add the "AutoWall" shortcut to your iPhone's home screen to quickly switch between wallpapers or photos from an album. Doing so will let you change the wallpaper with a single tap whenever you want. Moreover, you don't have to wait for the automation to run at a given time.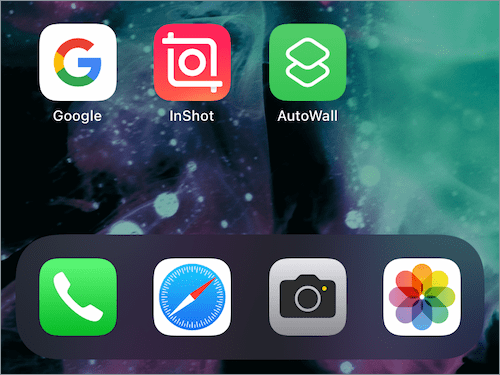 To add AutoWall shortcut to the home screen,
Go to Shortcuts > My Shortcuts.
Tap the 3-dot button on the AutoWall Shortcut.
Tap the "Preferences" button at the top-right corner (on iOS 15).
In the Details tab, tap "Add to Home Screen".
Rename the shortcut and change its icon if you want. Then tap the "Add" button.
Hope you found this guide helpful.