Almost a year ago, Instagram introduced a long overdue feature to mute people on Instagram without the need to unfollow them. The option to mute an Instagram account comes handy when you are following a close friend or relative for some reason and don't intend to offend them by unfollowing or blocking their profile.
In such a case, you can simply mute the person to hide both their posts and stories or either of them from appearing in your Instagram feed. By doing so, you will still be following the muted person. Moreover, Instagram won't let the person know that you've muted them.
The mute option is still available on both Instagram for iPhone and Android. However, the setting to mute accounts on Instagram has been slightly changed in the new version of the app. In this article, we will see how you can mute someone on Instagram 2019. There are two different ways to do so and we will cover both of them below.
How to Mute someone directly from Feed
Open the Instagram app.
Scroll to a post from the person who you want to mute.
Tap the 3 dots next to their profile picture.
Tap on Mute. Select either "Mute Posts" or "Mute Posts and Story". Mute posts will mute all the posts from that person whereas mute posts and story will mute posts as well as stories.
That's it. Now you won't see any updates in your feed from the muted account.
If you are using Instagram on Android, then the steps to mute an account will be similar.
ALSO READ: How to unmute on Google Hangouts
Mute an Instagram account from a person's profile
Open Instagram and go to a certain account.
Tap the "Following" dropdown button.
Tap the Mute button.
Now turn on the toggle either for Posts or Stories, or both of them.
How to Unmute someone's profile
In case you've changed your mind and wish to see posts and stories from the muted person then you can do so by unmuting them. To do so,
Open Instagram and search for the muted account or user.
While you're on their Instagram profile, tap the "Following" box.
Tap Mute and turn off the toggle either for posts or stories, or both.
ALSO READ: How to Clear Search History on Instagram 2019
An alternate way to Mute Stories
If you just want to mute Instagram stories for an account then you can mute them directly. For this, navigate to the top of the feed, tap and hold the profile picture of the person whose story you want to mute. Select Mute > Mute Story.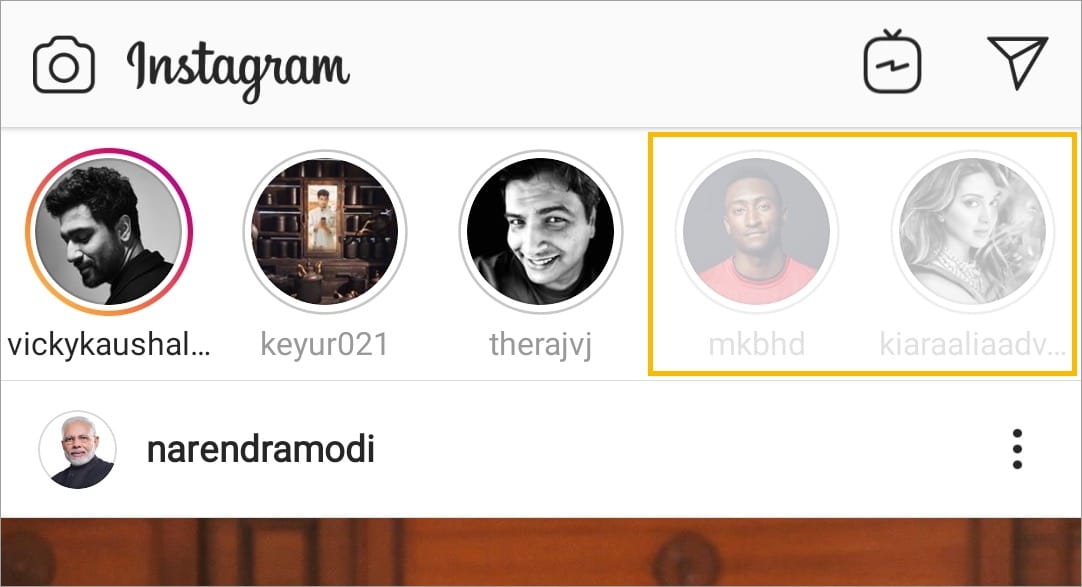 The stories muted by you will be greyed out and appear at the end of the story list. They won't play automatically while watching stories but you can still tap on muted stories to view them.
What happens when you mute an account?
When you mute an account, the posts and stories from that particular account won't appear in your feed anymore. However, you can still visit the muted profile to see the latest posts. Instagram will also notify you about any comments or posts you're tagged in, irrespective of the mute status.