By default, reels posted on Instagram appear under the Reels tab and are visible to anyone if you have a public account. However, you can enable the 'Also share to feed' option while sharing a reel so that the reel appears on your Instagram profile grid with other posts. Adding a reel video to the profile grid helps your followers easily discover your reels, thus maximizing their visibility.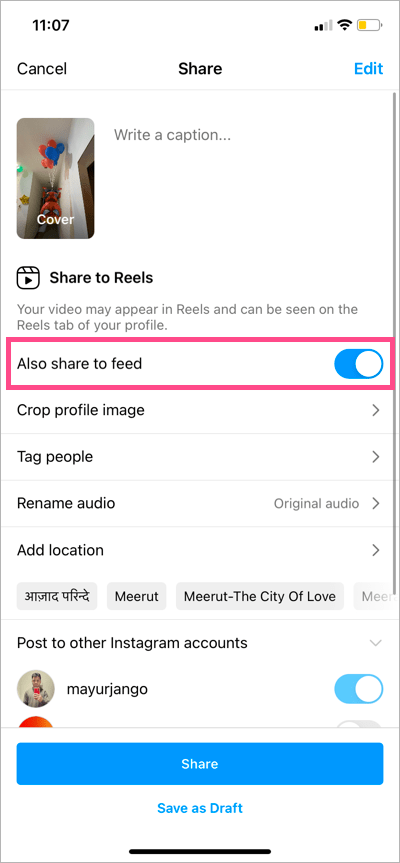 'Add to Profile Grid' option missing on Instagram
The Instagram app has a 'Remove from Profile Grid' option so that users can hide a reel from their feed if needed. Doing so removes the particular reel from your profile but shows it under your reels.
Surprisingly, there is no option to add a reel back to the profile grid after you remove it from your Instagram profile or forget to share to feed while posting.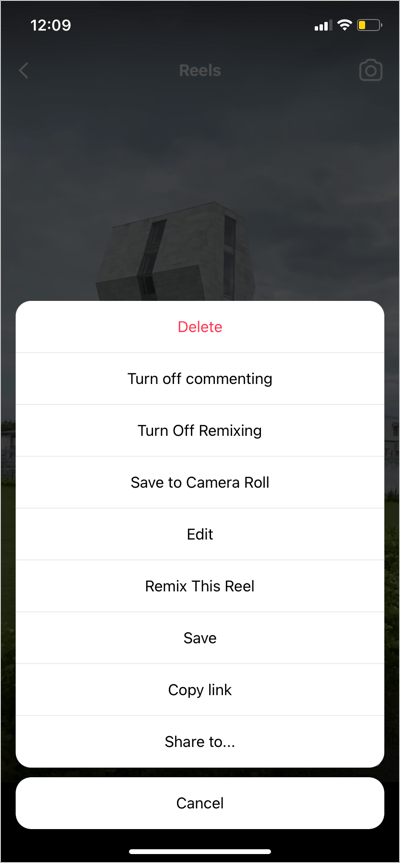 Accidentally removed a reel from your profile grid and want to add it back?
The fact is that the 'Add to Profile Grid' option was available in older versions of Instagram. The company later dropped this feature and now you can only add a reel to your profile while sharing. This is a big limitation and you cannot do much about it. Of course, you can download and repost the reel but you will also lose the reach and engagement your reel might have got.
Fortunately, there is a workaround you can use to get a reel back on profile grid after removing it. It also works if you didn't add the reel to your feed in the first place. The trick involves downloading an older version of Instagram to show reels on profile grid again.
Now let's see how to put Instagram reels back on the profile grid after removing or posting them.
NOTE: This guide is only for Android. iPhone users can instead use an Android device.
How to put a reel back on your profile grid after removing
Important: Download your reels drafts as you will lose all draft reels and story drafts when you uninstall the Instagram app. TIP: Get some other device to avoid losing your drafts.
Uninstall Instagram from your phone.
Download the Aug 25th, 2020 version of Instagram (v156.0.0.26.109) and install the app by sideloading the APK file. (Mirror Link)
Open the Instagram app you just installed and log into your account.
Go to the profile tab and you won't see the Reels tab yet. Worry not, go to Recent Apps and force close the Instagram app. Open Instagram again and the Reels tab should now appear.
In the Reels tab on your profile, open the reel you want to bring back to your profile grid.
Tap the ellipsis icon (3-dots) at the bottom and select "Add to Profile Grid".
That's it. Check and you will see that the reel appears in its original place instead of the top of your profile feed.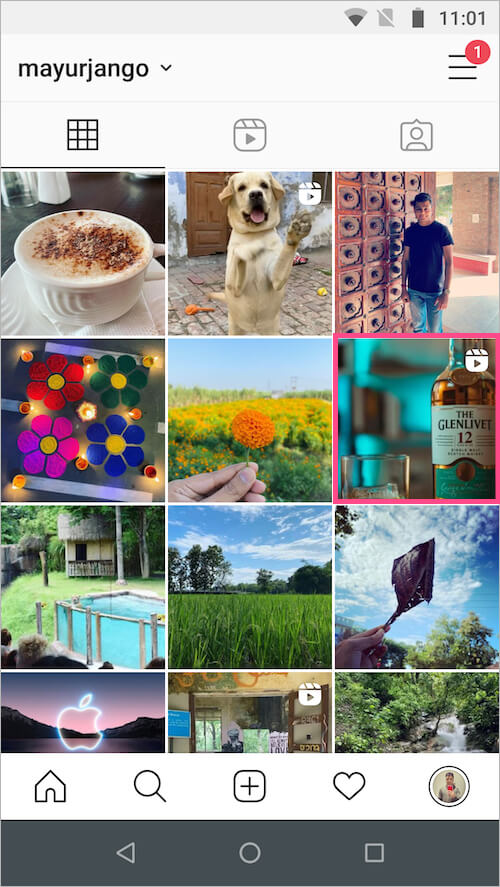 TIP: The steps to show Instagram reels on your profile grid after posting are exactly the same.
Note that you should use this workaround to simply undo remove from profile grid and then install the latest version of Instagram.
On iPhone
Since you cannot sideload apps on iOS, there is no way to put a reel back on your feed on an iPhone.
If you really need to add them back, your best bet would be to get an Android phone (from a friend or family member) to perform the above-mentioned task. This way you won't even lose your reel drafts stored in the Instagram app on your iPhone.