Quick Reactions in Instagram stories are a fun way to quickly express your feelings without sending a message. You can react to stories with over 8 emoji reactions including laughing, heart eyes, clapping hands, crying face, and fire.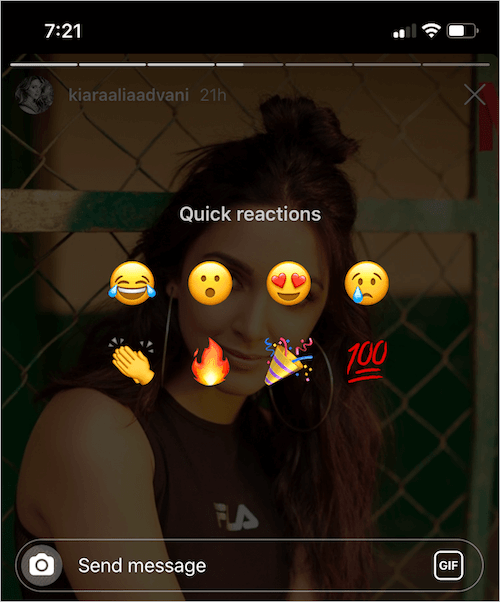 Now there are times when you receive quick reactions to a story shared by you on Instagram. In case you're unaware, you can like reactions that you get on your Insta stories.
By liking a reaction, you can show love towards a quick reaction sent by your friends and followers. This way you can express gratitude with a simple heart emoji without replying directly with a message. Moreover, this comes in handy when you don't feel like or just don't want to start a conversation over Direct Message (DM).
How to like someone's reaction on Instagram
When someone reacts to your story, you can like their reaction with a heart as you'd do to like a certain message in DM. Here's how you can do it in a few taps.
Open the Instagram app and go to the Home tab.
Tap the 'Messenger icon' at the top-right to access your Instagram messages.
Open the conversation in which someone reacted or replied to your story.
To like a reaction, simply double-tap the story message. A red heart will then appear right below the reaction (message).
Optional: Tap and hold the reaction message to super react with a different emoji.
That's it. The sender will then get a notification that you liked their reaction.
How to Undo a Like
In case you liked a reaction or message by mistake then you can undo it. This will remove the heart emoji or like for the reaction. To do so, simply tap the heart icon once and then tap 'Tap to remove' in the Reactions window.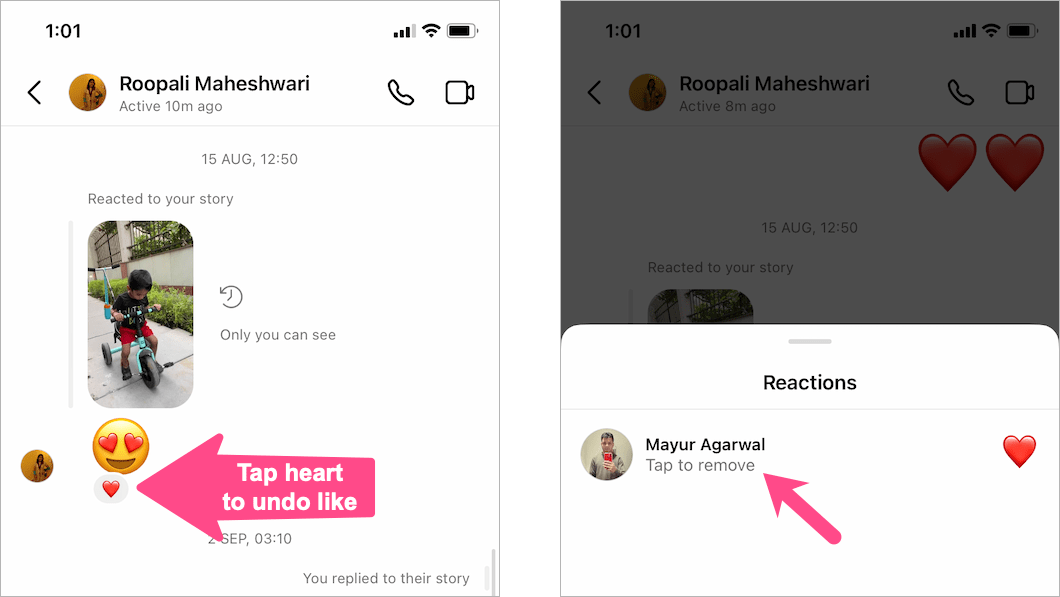 Note that emoji reactions are only visible to the person who posted the story but anyone else in the viewer list.
You may also like: